Kitty O'Neil's Cause Of Death: Revisiting The Life Of Iconic Stuntwoman
Google recently honored Kitty O'Neil, a renowned American stuntwoman, on her 77th birthday anniversary (Born:24 March 1946) with a special doodle. O'Neil, who was deaf from a young age, is being celebrated by the Alphabet-owned tech giant for her incredible achievements as a daredevil and rocket-powered vehicle driver. The doodle was designed by Meeya Tjiang, a deaf guest artist based in Washington DC, and pays tribute to O'Neil, who was once named the "fastest woman in the world."
Kitty O'Neil, a renowned stuntwoman and speed racer, has passed away at the age of 72. O'Neil was known for her daring feats and breaking land and water speed records. Her most significant accomplishment came in 1976 when she shattered the land-speed record for women by reaching 512.7 mph in the SMI Motivator, a three-wheeled rocket-powered vehicle, on a dry lake in Oregon's Alvord Desert.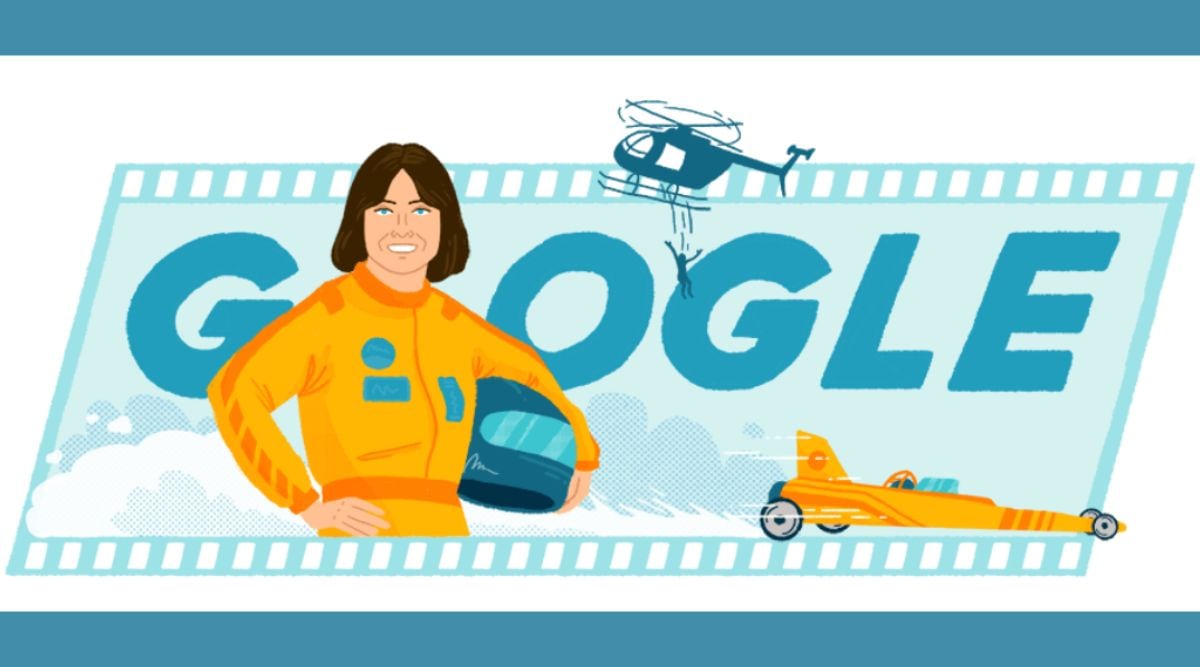 Kitty O'Neil's Cause Of Death
She died on Friday in Eureka, South Dakota, where she had lived since 1993, from pneumonia, according to Ky Michaelson, a close friend who built rocket-powered vehicles for her.
Despite being deaf, O'Neil made a name for herself in the world of daredevilry. She also set speed records on water skis and in boats. In addition to her speed racing career, she worked as a stuntwoman, crashing cars and surviving immolation. She doubled for actresses such as Lynda Carter on "Wonder Woman" and Lindsay Wagner on "The Bionic Woman."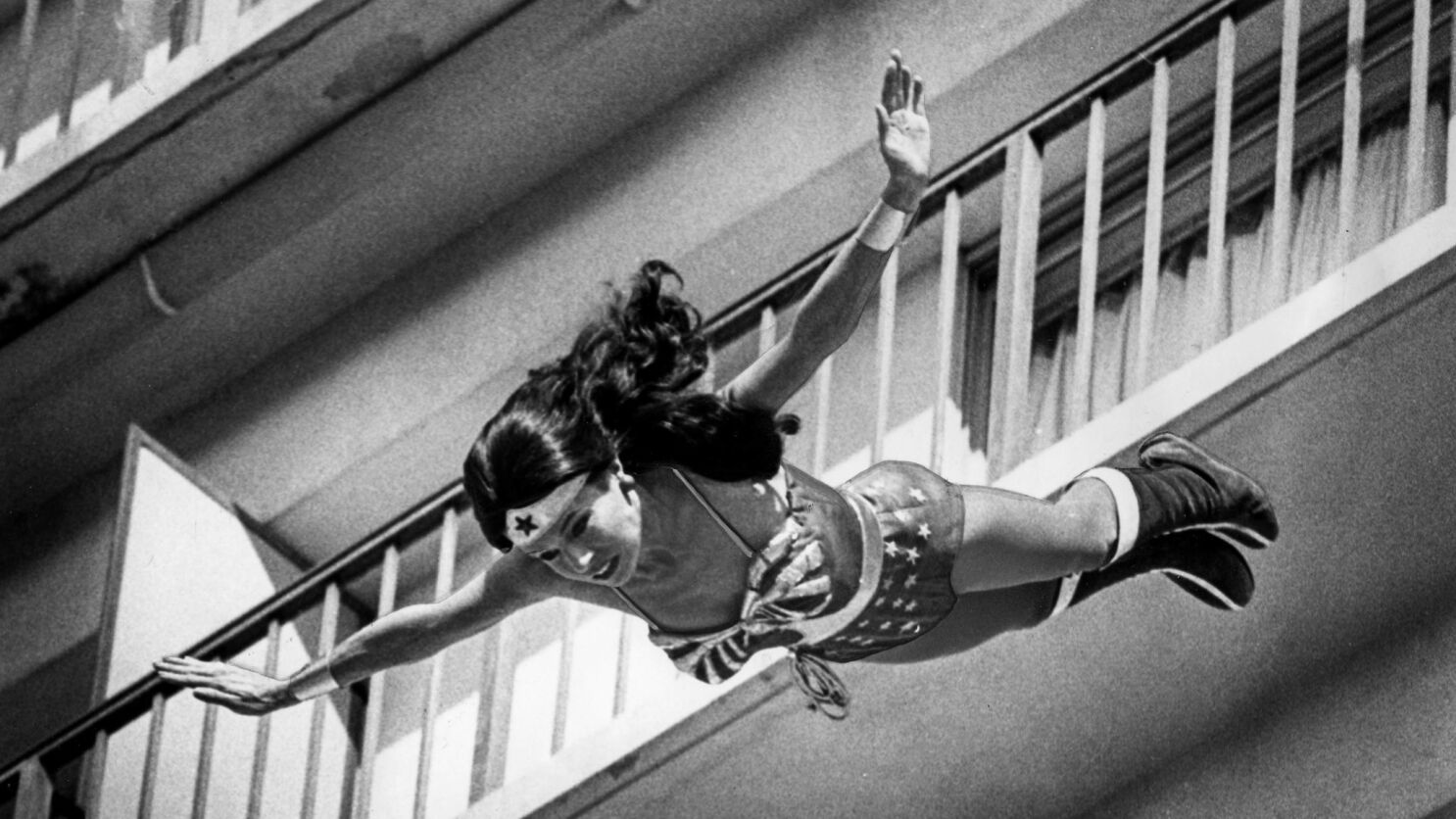 According to close friend Ky Michaelson, who built rocket-powered vehicles for O'Neil, "She seemed never to have fear. I'd never say to her, 'Kitty, are you scared?' Not Kitty. But I've been in a car with her many times, and she scared the heck out of me. She was a pretty reckless driver."
O'Neil's fearless attitude and love for adrenaline-pumping stunts led to an accident in 1978, when she attempted to set a quarter-mile speed record on a dry lake in California's Mojave Desert. She was driving a rocket-fueled Corvette funny car, which she pushed past 350 mph before it flipped and flew 200 yards in the air before landing on its nose. Despite minor shoulder injuries, O'Neil claimed she had "a lot of fun."
Also read: Lance Reddick Cause Of Death Revealed; Wife Pays Emotional Tribute
She Had Struggling Childhood Yet She Was Adventurous From An Early Age
Born in Corpus Christi, Texas, on March 24, 1946, O'Neil was deaf from a young age due to a high fever caused by measles, mumps, and smallpox that destroyed nerves. Her mother, Patsy (Compton) O'Neil, taught her to lip-read instead of using sign language, and even opened a school for the hearing-impaired. O'Neil's father, John, was an oil wildcatter who passed away when she was young.
Kitty's love of speed began at an early age. When she was just four years old, she asked her father to put her on top of his lawnmower and ride it as fast as it could go. She excelled in swimming and diving, collecting numerous medals before moving to Anaheim, California, to train with the renowned coach Sammy Lee for a spot on the 1964 US Olympic diving team. Unfortunately, a broken wrist derailed her dream, and after a bout of spinal meningitis, she lost interest in the sport altogether.
Kitty then turned to other extreme sports like hang gliding, scuba diving, water skiing, and skydiving. But she found her true calling in racing motorcycles and driving rocket-fueled cars. Her racing career eventually led her to the Alvord Desert, where she broke the women's land-speed record in 1976, traveling at 512 mph.
Two days after breaking the record, Kitty was supposed to attempt to break the land-speed record of 630.4 mph set by Gary Gabelich in 1970. But business interests intervened: toy companies sponsoring Hal Needham, the stuntman turned film director who was supposed to challenge the record, sued for an injunction to ensure that only he could race for the record. Kitty was left out of the Motivator, the rocket-powered car built by Bill Frederick for the attempt.
Kitty was hurt and disappointed by the injunction, and further soured by a comment attributed to a spokesman for the sponsors: that it would be "unbecoming and degrading for a woman to set a land speed record." The spokesman later denied having made the remark. Mr. Frederick recognized that he had been caught in the middle of a gender fight.
Kitty continued to race and perform stunts for movies like "Smokey and the Bandit II" and "The Blues Brothers" until her retirement in the early 1980s. She was also the subject of a made-for-television movie, "Silent Victory: The Kitty O'Neil Story," in 1979. In it, Stockard Channing played the lead role. The movie was praised for its strong personal drama and for avoiding sensationalizing Kitty's stunts and crashes.
Throughout her life, Kitty was a passionate advocate for the deaf and encouraged others not to let their deafness hold them back. In 1979, while on a break from filming "The Blues Brothers," she visited the Holy Trinity School for the Deaf and told the students there that they could do anything they wanted in life. "Deaf people can do anything," she said. "Never give up. When I was 18, I was told I couldn't get a job because I was deaf. But I said someday I'm going to be famous in sports, to show them I can do anything."
Also read: Linda Kasabian Cause of death: How did the Notoriously Popular Woman Die?
Frequently Asked Questions:
Q: What caused Kitty O'Neil's deafness?
A: Kitty lost her hearing when she was five months old after being struck by measles, mumps, and smallpox all at the same time. She was born on March 24, 1946, in Nueces, Texas, USA, and tragically lost her father in an airplane accident shortly after her birth.
Q: How old was Kitty O'Neil when she died?
A: Kitty O'Neil passed away on Friday at the age of 72 in Eureka, S.D., where she had lived since 1993. The cause of her death was pneumonia, as confirmed by Ky Michaelson, a close friend who built rocket-powered vehicles, including some for Ms. O'Neil.
Q: What did Kitty O'Neil do for the deaf community?
A: Despite suffering profound hearing loss as a baby, Kitty O'Neil was an inspiring figure and showed that deaf people can accomplish anything. In 1979, she gave a speech to students at the Holy Trinity School for the Deaf in Chicago, where she advised them to never let their hearing loss be an impediment to their lives. According to The Chicago Tribune, she was a role model for the deaf community and proved that there are no limits to what one can achieve.