Who's Portable? How He Granted Bail Amid Assault and Theft Allegations
For fans of internationally renowned singer Portable, you may be aware of the recent headlines about his arrest and subsequent bail granted by an Ogun State Magistrate court in IFO. Portable, whose real name is Habeeb Okikiola, is a Nigerian singer and songwriter who has gained significant popularity for his unique music style and energetic performances. He is known for his distinctive voice and catchy tunes that resonate with fans across Nigeria and beyond. Portable often incorporates elements of afrobeat, street-pop, and indigenous Nigerian sounds into his music, setting him apart from other artists in the industry.
Known for his controversial persona, he has found himself at the center of attention once again. But what exactly are the charges against him, and why was he arrested in the first place? In this article, we delve into the details surrounding Portable's legal woes and the bail that has set tongues wagging.
Portable's Arrest and Charges: Assault and Theft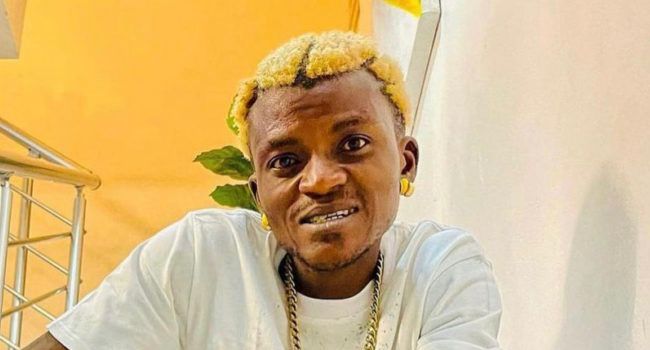 The news of Portable's arrest by state police deputies on Friday, March 31, 2023, spread like wildfire, leaving fans and observers eager to learn the reasons behind it. As it turns out, the controversial singer has been accused of five counts of assault and theft. Police Public Relations Officer Abimbola Oyetemi revealed that Portable, also known as Habeeb Okikiola, was taken into custody for allegedly assaulting one Osimusi Emmanuel.
Also read: Who Is Zooey Deschanel Dating? Check Her Relationship Timeline With Jonathan Scott
Detained for 72 Hours Before Court Appearance
Following his arrest, Portable spent a total of 72 hours in police detention before being produced at the Magistrate court in IFO on Monday, April 3, 2023. Despite the serious allegations against him, the singer maintained his innocence and pleaded not guilty to all charges. Consequently, the court granted him bail, though he still faces an impending trial.
Also read: Who Is Nivea Dating? Know About Her Love Life And Dating History
The Buzz Surrounding Portable's Bail
Portable's bail has quickly become a hot topic of conversation, particularly due to his status as a controversial and high-profile singer. The granting of bail has only served to heighten the intrigue surrounding the case, with fans and followers eagerly awaiting updates on the court proceedings and the final outcome.
As Portable's trial looms, all eyes will be on the courtroom to see how the case unfolds. Will the singer be vindicated, or will he be found guilty of the assault and theft charges that have placed him at the center of this media storm? Be sure to keep an eye on this space for further developments and insights into Portable's legal saga.