Who Is Zooey Deschanel Dating? Check Her Relationship Timeline With Jonathan Scott
The love story between actress, singer, and songwriter Zooey Deschanel and reality television personality Jonathan Scott has captured the hearts of many. The American sweetheart and the Canadian home improvement guru have become one of Hollywood's most beloved couples. This article dives into their relationship timeline and explores how their love story unfolded.
Who Is Zooey Deschanel?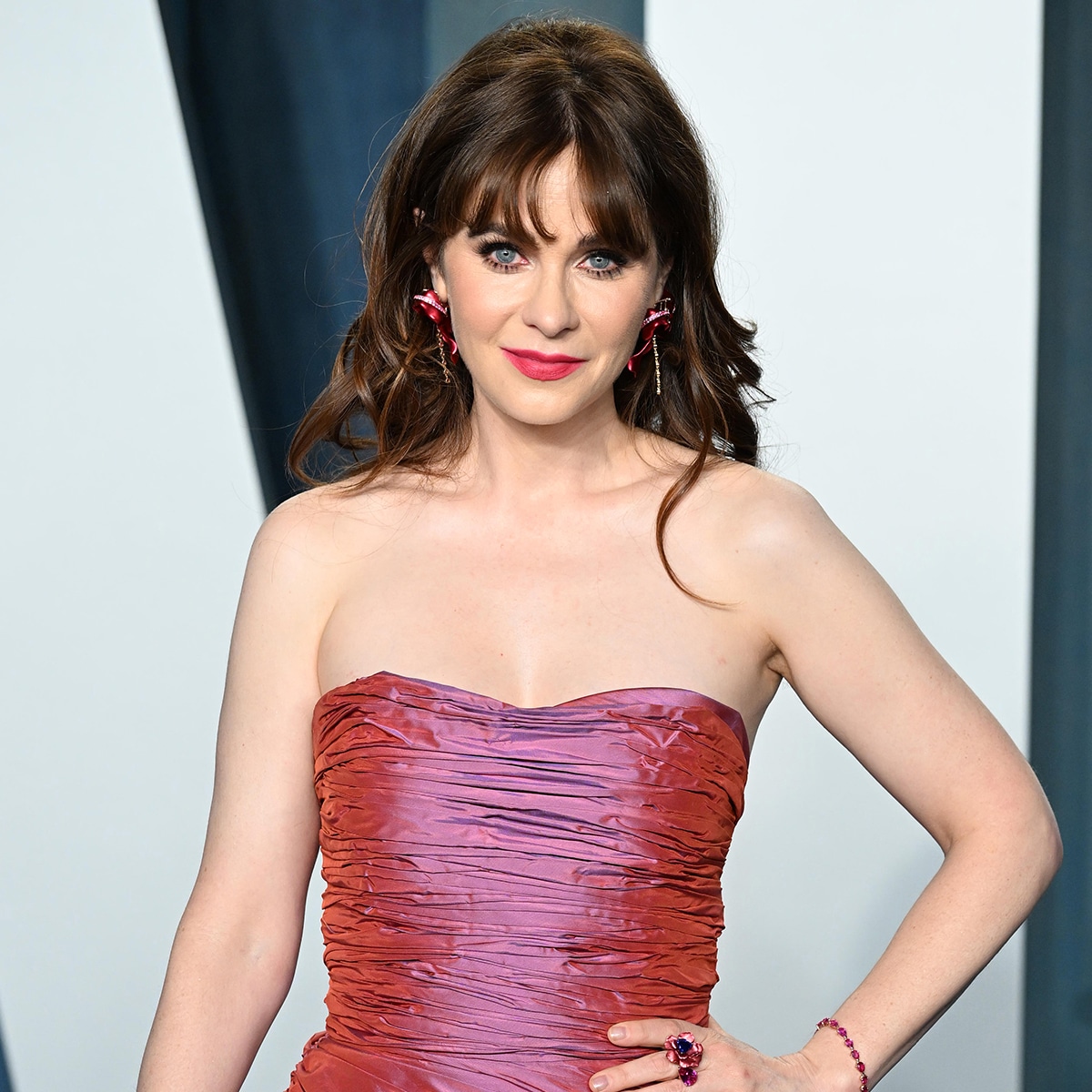 Zooey Deschanel, an American actress, singer, and songwriter, is best known for her deadpan roles in popular comedy movies like Elf, The Good Girl, The New Guy, The Hitchhiker's Guide to the Galaxy, Yes Man, Failure to Launch, 500 Days of Summer, and Our Idiot Brother. She co-founded the female-focused internet website HelloGiggles, which Time, Inc. bought in 2015.
Who Is Jonathan Scott?
Jonathan Scott, a Canadian reality TV personality, illusionist, construction contractor, and film producer, is famous for co-hosting the TV series Property Brothers and its spin-offs like Buying and Selling, Forever Homes, and Property Brothers: At Home, alongside his twin brother Drew. Jonathan was educated in performance magic during his childhood and began performing illusions professionally before relocating to Las Vegas.
The Beginning of Their Love Story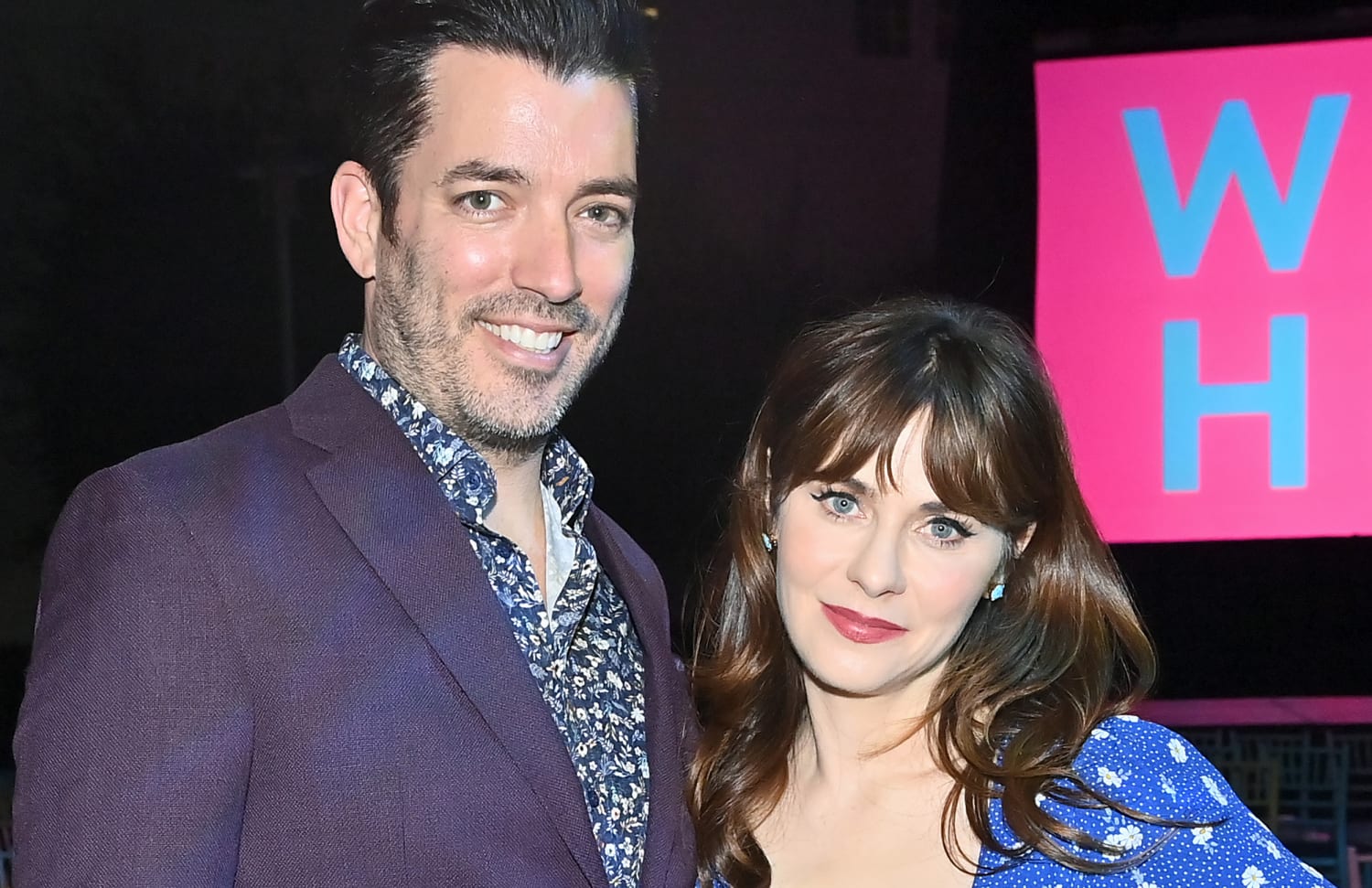 The romance between Zooey Deschanel and Jonathan Scott began after Zooey separated from her ex-husband Jacob Pechenik. The couple first met while filming an episode of Carpool Karaoke: The Series in August 2019. In August 2020, Zooey paid tribute to their first anniversary by posting adorable pictures and a sweet message on social media.
Also read: Who's Kiefer Sutherland Dating? Have A Look At His Love Life
Zooey's Previous Marriages
Before dating Jonathan, Zooey was married twice. She first married musician Ben Gibbard in 2009, but they finalized their divorce in 2012. Later, she tied the knot with producer Jacob Pechenik in June 2015, but they announced their separation in September 2019. Zooey's divorce from Pechenik was finalized on June 1, 2020.
Zooey Deschanel and Jonathan Scott's Relationship Milestones
The couple's dating history is filled with heartwarming moments and romantic gestures. Some of their most memorable moments include:
Attending a live taping of Dancing With the Stars together in 2019.
Celebrating Zooey's birthday at an '80s-themed karaoke bar in Los Angeles in January 2020.
Singing Christmas carols and enjoying treats together in December 2020.
Zooey giving a shoutout to Jonathan in January 2021 to ring in the new year.
Celebrating Jonathan's 43rd birthday with a sweet Instagram message in April 2021.
Jonathan sharing his love for Zooey during a weekend trip in July 2021.
Attending the red carpet premiere of season 2 of "We Are Here" together in October 2021.
Celebrating the HGTV star's parents' 56th wedding anniversary in June 2022.
Discussing their holiday season preparations in November 2022.
Jonathan gushing over Zooey on Instagram as she turned 43 in January 2023.
Final Words
Zooey Deschanel and Jonathan Scott's love story is a testament to the power of love and finding happiness with the right person, even in the glitz and glamour of Hollywood. Their relationship timeline showcases their genuine connection, and fans cannot help but adore this sweet and down-to-earth couple.
Also read: Who's Lenny Kravitz's Dating: Rumored Romance with Mexican Model
Frequently Asked Questions:
1. Are Jonathan Scott and Zooey Deschanel still together?
Yes, Jonathan and Zooey's romance is stronger than ever! The couple is still together, and in June 2022, they showcased the renovations done on their Los Angeles home in an issue of Drew + Jonathan Reveal. The duo felt a special connection with the five-bedroom property from the moment they saw it.
2. Are Jonathan and Zooey getting married?
While there is no official announcement regarding their wedding, in June 2022, the couple celebrated Jonathan's parents' 56th wedding anniversary. Jonathan captioned an Instagram photo with Zooey, his mom, and dad, saying "Challenge accepted! 🥰," hinting that they might be considering marriage in the future.
3. Did Zooey and Jonathan have a baby?
Jonathan Scott does not have any children of his own, but he has seamlessly become an "insta-dad" to girlfriend Zooey Deschanel's two children, Elsie, 7, and Charlie, 5. The couple has not announced any plans for having a baby together, but they seem to be enjoying their time as a blended family.