Bobby Lee Faces Backlash Over Controversial Podcast Story: The Tijuana Tale Explained
Comedian Bobby Lee has found himself in the eye of a social media storm as old podcast clips of him recounting a disturbing story about a trip to Tijuana resurface on TikTok. Lee, known for his unfiltered comedic style and appearances on popular podcasts such as the Joe Rogan Experience, has drawn both praise and criticism for his candid approach to humor. However, this particular story has left many questioning whether the comedian crossed a line.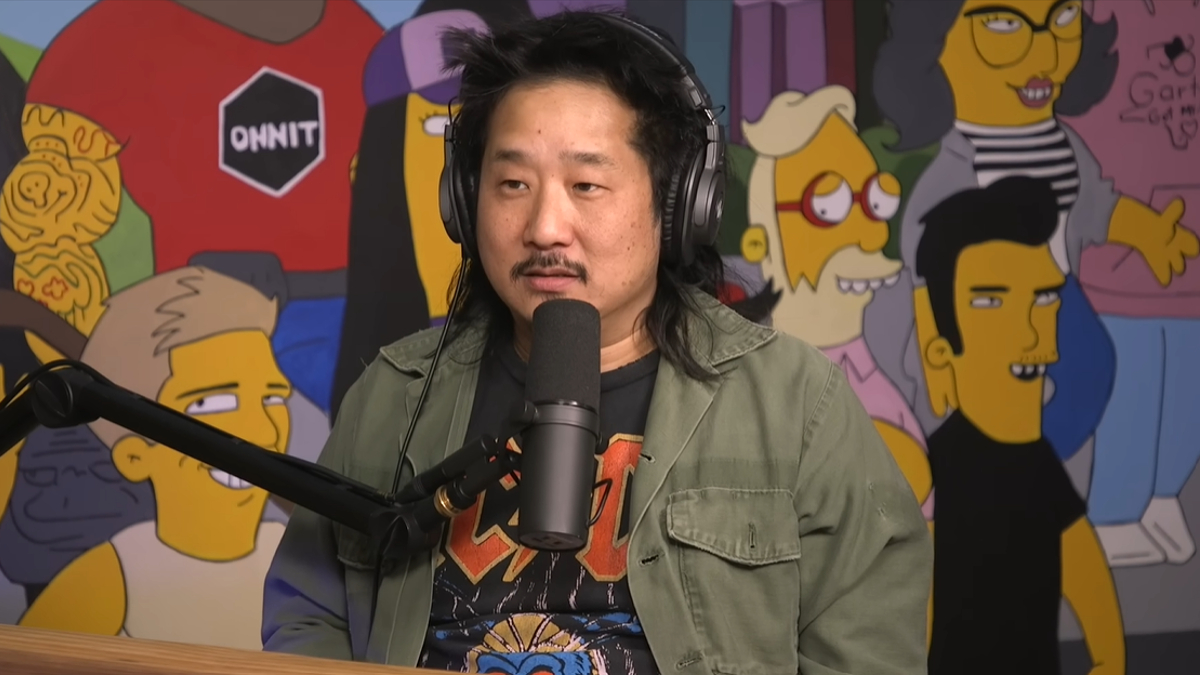 The now-viral Tijuana story revolves around an incident in Lee's early 20s when he and his friends visited the Mexican coastal city. Lee recounts walking down a street known as "Hooker Alley" and approaching a sex worker before heading to a nearby hotel with her. The story takes a dark turn when Lee describes the woman crying during the encounter, to which he claims he used more "power" to "get it over with." Lee last shared this story on Theo Von's This Past Weekend podcast in January 2020, where he insisted the woman was an adult, not a child.
As clips of Lee's Tijuana story resurface on TikTok, many users have called for repercussions, with some even demanding his cancellation. The uncertainty surrounding whether the story is a genuine account or an attempt at shock humor has further fueled the controversy. A video featuring Lee's comments on Von's podcast has garnered over 1.4 million views, with top comments highlighting Lee's defensiveness when questioned about the story.
The backlash against Lee has also spread to Twitter, though the comedian has not tweeted since February and has made his Instagram account private. To date, Lee has not publicly addressed the criticism surrounding his Tijuana story.
plz i've been so tired ever since ethan put us though the brendan shaub shit i cannot take another gross bobby lee clip https://t.co/vtQBdIxNYH

— jess 🤠☭ (@snailtechnician) April 4, 2023
Don't get me wrong, the story Bobby Lee tells is horrendous; I would just love to see Tik Tok put some of this energy towards Delia pic.twitter.com/gSQFWIaJZQ

— Alice Hamilton (@AliceRHamilton) March 31, 2023
Don't get me wrong, the story Bobby Lee tells is horrendous; I would just love to see Tik Tok put some of this energy towards Delia pic.twitter.com/gSQFWIaJZQ

— Alice Hamilton (@AliceRHamilton) March 31, 2023
Bobby Lee

Dude used to be one of my favorite comedians

Until last week when I saw a video of him expressing in detail how he violently raped a little girl in Mexico and was proud of it

This was in a podcast and there were multiple people in the room including a woman

— christina graham (@thecakebitch617) March 30, 2023
Also read: Who's TikTok Star Roshaante Anderson? Is He Arrested?
Bobby Lee Addresses Controversial Tijuana Story on TigerBelly Podcast
Following the widespread backlash over his controversial Tijuana story, comedian Bobby Lee has finally addressed the issue on his "TigerBelly" podcast. Lee claims the story, which sparked outrage on social media platforms like TikTok and Twitter, was completely fabricated.
In the podcast, Lee explains that the story originated in 2013 when he was forced to do press for his second show at Carolines on Broadway comedy club in New York City. After being scheduled to appear on the "Opie and Anthony" radio show, which he described as "edgy, shock jock radio," Lee decided to combine two unsuccessful jokes from his tour to create the Tijuana story as a form of "self-deprecation" and "crazy" humor.
The first joke centered around going on a date with a girl who resembled a young Natalie Portman from the film "Léon: The Professional," while the second was about speeding up the process of sex with his girlfriend, who began crying about her recently deceased grandmother during the act. According to Lee, he was encouraged to say "crazy stuff" without thinking about the consequences.
As he listens back to the story now, Lee admits it sends "a chill down [his] spine" and that he feels guilt over it. He acknowledges that the story was "terrible" and "stupid" to have repeated as many times as he did. Lee first told the joke on "Opie & Anthony" in November 2013, then on the "This Past Weekend" podcast with Theo Von in January 2020, and eventually on his own podcast, "TigerBelly."
Lee expresses his understanding of the public's outrage and admits that he is also upset about it, punishing himself "every second of every day." However, he emphasizes that the story is not real and that he did not actually engage in the actions described in the Tijuana tale.
Ethan Klein, host of the H3 podcast, has weighed in on the controversy, claiming to have spoken to Lee about the story. In a re-uploaded clip, Klein tells his YouTube audience that he found the story "disturbing" and reached out to Lee for clarification. According to Klein, Lee responded by saying the story was a joke meant as "dark" comedy and that the incident never actually occurred. While Klein stated he had to take Lee's word for it, the true nature of the Tijuana story remains shrouded in uncertainty, leaving fans and critics alike questioning the comedian's intentions.