Klay Thompson: Net Worth, Salary, Endorsements
Klay Alexander Thompson, also known as Klay Thompson, will begin his 12th straight season for the Golden State Warriors in the 2022–23 NBA season. He is regarded as one of the best shooters in the league. Sadly, he has missed two of these seasons because of injuries.
Before being selected by the Warriors as the 11th overall choice in the 2011 NBA Draft, he played three seasons of collegiate basketball for the Washington State Cougars.
"I know to win a championship, you're not going to do it alone. You're going to have to have a great supporting cast," Klay Thompson 

Since then, he has consistently contributed to the squad, helping them to four NBA Championships.
During the 2019 NBA Finals, Klay Thompson tore his anterior cruciate ligament (ACL), forcing him to miss the following season. However, as the shooting guard prepared to make a comeback in 2021 a month before the start of the following season, he tore his right Achilles tendon, forcing him to miss the entire following season.
Klay played his first game against the Cavaliers in 941 days against them after missing the opening few months of the 2021–22 season.
Recommended: Friends Actor Matthew Perry Remembers He Almost Died Due To Drug Overdose. Read To Know
Despite the fact that it took him some time to get used to the game again, Thompson played a significant role in the Warriors' march to their fourth title in eight years. His remarkable streak of not losing a playoff series while healthy since the 2016 NBA Finals was continued by this.
Major on-court achievements
4× NBA champion (2015, 2017, 2018)
5× NBA All-Star (2015–2019)
NBA Three-Point Contest champion (2016)
2× All-NBA Third Team (2015, 2016)
NBA All-Defensive Second Team (2019)
NBA All-Rookie First Team (2012)
2× First-team All-Pac-10 (2010, 2011)
Klay Thompson Stats
Having returned mid-season to help Stephen Curry and the Warriors in the 2021-22 edition, Klay averaged 20.4 points, 3.9 rebounds, and 2.8 assists in 32 regular season games.
In the Playoffs, Thompson averaged 19.0 points, 3.9 rebounds, and 2.3 assists in 22 games.
Throughout the course of his career, he has averaged 19.5 points, 3.5 rebounds, and 2.3 assists in 647 games.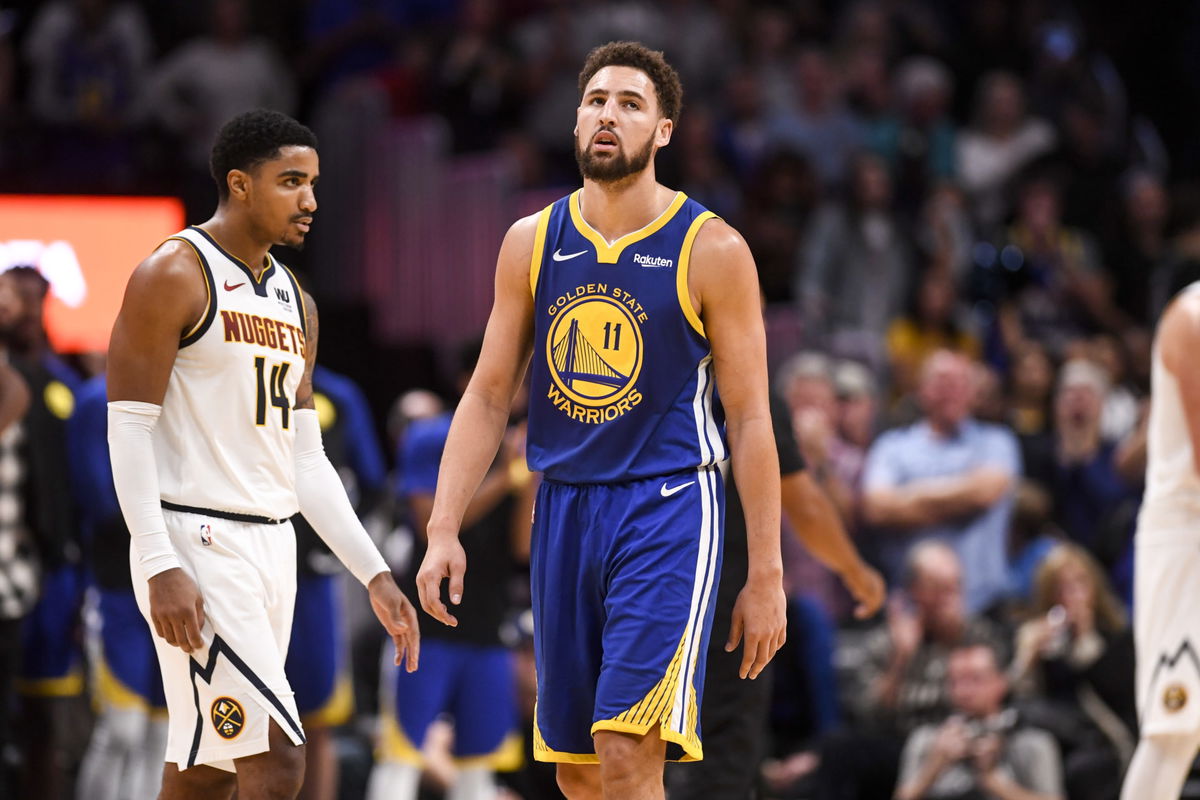 Klay Thompson contract
Klay Thompson will be with the Warriors at least till the 2024 season as he inked a massive $190 million extension deal back in the 2019 free agency. Thompson will earn a whopping salary of $40,600,080 for the 2022-23 season.
Klay Thompson's Net Worth
Celebrity Net Worth derives that Klay Thompson's net worth is $70 million in 2022. Klay earns a fortune of his worth through his NBA salary, but Forbes also notified last year that the shooting guard made $17 million from endorsements last year.
According to Forbes, Thompson was the 22nd highest-earning athlete in 2022 with earnings of $55 million.
Being a popular figure in Basketball, Thompson has quite a few endorsement deals to his name. Out of his total worth of $55 million, Klay Thompson is estimated to have earned $17 million through endorsements. Panini, BodyArmor, Bevel, NERF, and Gillette are among the brands endorsed by Thompson.
| | |
| --- | --- |
| Age | 32 |
| Residence | Southern California |
| Height | 6 ft 6 in (1.98 m) |
| Weight | 100 kg |
| Endorsements | Panini, BodyArmor, Anta Sports Products, Electronic Arts, Gillette, NERF |
| Marital status | Unmarried |
Recommended: James Corden Apologizes for Restaurant Ban Controversy in 'Late Late Show' Monologue: 'I Made a Rude Comment and It Was Wrong'
Interesting facts about Klay Thompson you might not know about
He is the son of basketball player Mychal Thompson
Klay was born in Los Angeles on February 8, 1990
The 31-year-old's mother is also an athlete, as she was a volleyball player
Klay and his teammate Stephen Curry have formed maybe the best duo in NBA and they are called the Splash Brothers
Klay holds the NBA regular-season record for most points scored in a quarter (37)
He also holds the NBA regular season record for most three-pointers made in a game (14)
The 31-year-old holds the NBA record for most three-pointers made in a single playoff (98 tied with Stephen Curry)