Cast of "Murder at Blackthorne Manor" Revealed: Explore Characters
LMN's upcoming thriller, Murder at Blackthorne Manor, is gearing up for its much-anticipated premiere on April 6, 2023. The film revolves around a young woman with a penchant for crafting murder mystery parties at the enigmatic Blackthorne Manor. But when the manor's owner turns up dead, it's up to her to crack the case. With an intriguing plot and an ensemble of talented actors, the movie is poised to captivate audiences who enjoy edge-of-the-seat entertainment.
Let's take a closer look at the cast members who will bring this gripping story to life.
Cast of Murder at Blackthorne Manor
Christie Leverette Takes the Lead as Hayley
Taking center stage in Murder at Blackthorne Manor is Christie Leverette, who essays the role of Hayley. An aficionado of murder mystery parties, Hayley finds herself in the midst of a real-life mystery when the manor's owner is murdered. Leverette's commanding screen presence in the trailer hints at a powerful performance in the film. Known for her work in Sistas, A Deadly Mistake, and The Secret Life of Amy Bensen, Leverette is all set to impress in this thrilling whodunit.
Also read: Who's Allan Doll? Michael Cera Set to Play the Forgotten Character in Margot Robbie's Barbie Movie
Introducing Bobby Slaski as Jackson
Actor Bobby Slaski steps into the shoes of Jackson, a key character in the movie. As Hayley's co-worker, Jackson teams up with her to unravel the identity of the killer. Slaski's performance in the trailer has already piqued the audience's curiosity, and he's expected to deliver a stellar act in the film. With credits like We're Not Safe Here, Terror, and Station to Station under his belt, Slaski is a promising addition to the cast.
Also read: Bobby Lee Faces Backlash Over Controversial Podcast Story: The Tijuana Tale Explained
Veronica Martell as the Enigmatic Diana Montgomery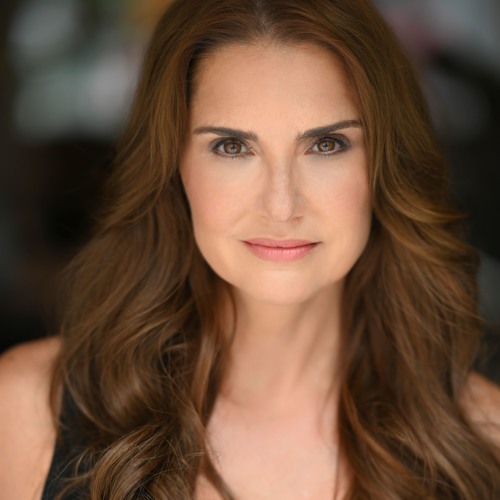 The talented Veronica Martell assumes the role of Diana Montgomery in Murder at Blackthorne Manor. While little is known about her character at this point, she is expected to play a pivotal part in the movie. Martell, who has appeared in Baywatch, is also a renowned singer with albums like Big City Swing and The Art of Intimacy to her name.
Also read: Wednesday Season 2 Release Date, Cast, Lady Gaga Rumors And Other Juicy Updates
The Supporting Cast: An Array of Talent
Murder at Blackthorne Manor boasts a strong supporting cast, with actors like James A. Pierce III (Charles Benedict), Shahjehan Khan (Gordon Ramshaw), Trevor Lyons (Roy), Mike Mitchell Jr. (Reggie), and James Legris (Dwayne) adding depth to the story. Each of these actors brings their unique flair to the movie, ensuring a captivating experience for the viewers.
Mark Your Calendars for a Thrilling Ride
With a top-notch cast and an enthralling storyline, Murder at Blackthorne Manor promises to be an unforgettable cinematic experience. Tune in to LMN on Thursday, April 6, 2023, at 8 pm ET to catch the premiere of this gripping thriller. Until then, stay tuned for more updates and insights into the world of entertainment, movies, and pop culture.