Taylor Swift Broke 73 Records with Release of New Album Midnights
Swift is the first artist to have five albums debut with over 1 million units sold, and she hold the record for the biggest vinyl sales week in history
To the surprise of no one, Taylor Swift's new album Midnights is a certified smash. On its way to debuting at No. 1 in 14 countries — including the US, the UK, Australia, and Canada — Swift's 10th LP also broke a bevy of records worldwide.
Among her many feats, Swift became the only artist to have five albums debut with over 1 million units sold in their first week in US Nielsen history. Midnights moved 1.578 million units, behind only Adele's 25 for the biggest debut by a female artist in Billboard history.
Of the 1.578 million sold, one million of that total was pure album sales — the first album to achieve this since Swift's own reputation in 2017. What's more, Midnights sold 575,000 copies on vinyl — the largest week for an album on vinyl since tracking began in 1991.
Swift Just Set Yet Another Billboard Record, Becoming The First Artist To Claim All Top Ten Entires On The Hot 100 In A Single Week.
Swift's Midnights also broke Spotify's records for most global streams in a five-day period and most single-day streams. And her song "Anti-Hero" now holds the record for most song streams on the global Spotify chart with 17.39 million.
Further cementing her place in history, Midnights is Swift's 11th No. 1 album overall, tying Barbra Streisand for most No. 1 albums made by women. She's also the sixth act to earn more than 10 No. 1 albums over the course of their careers, joining The Beatles (19), Jay-Z (14), Drake (11), Bruce Springsteen (11), and Streisand.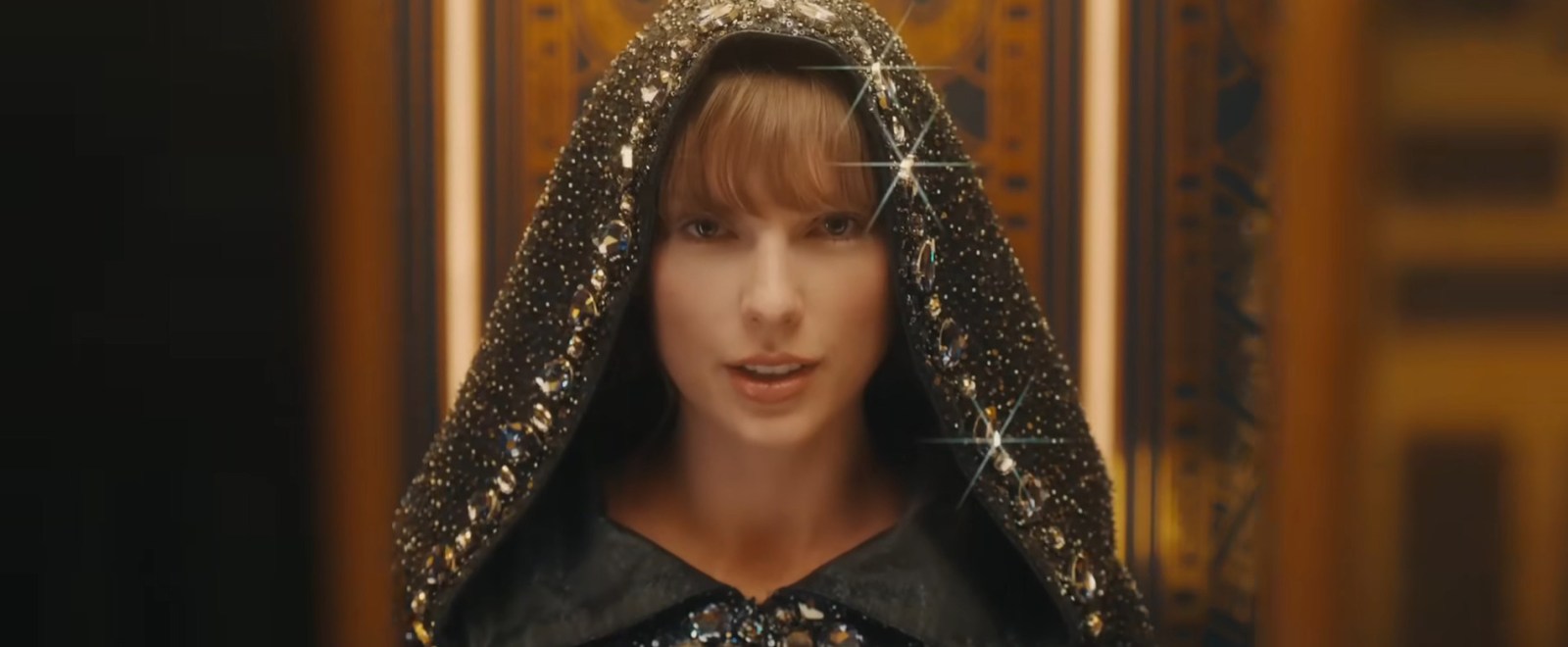 That's just scratching the surface of the many records Swift achieved with Midnights; you can find them all listed out below.
Read our review of Midnights, and see the many easter eggs hidden within her video for "Anti-Hero." Also check out our updated list of Swift's albums, ranked from worst to best.
Recommended:Where To Stream Taylor Swift 'Midnights' Album For Free? Everything You Need To Know
Critics Review
Critics were quick to praise the album, which currently holds a score of 85 out of 25 reviews on Metacritic, indicating "universal acclaim." EW's own review states, "Despite the restless-slumber concept that drifts through the songs, a serene acceptance lurks behind her fluttering eyelids. Swift's brain might be sparking random memories — good and bad — in the twilight twinkle before sleep takes her, but she's not agitated or unsettled by it, merely processing. It's a warm murmur wrapped in a weighted blanket."
Clearly, listeners were also into the new offering by the 11-time Grammy winner. Midnights' release date was not even fully over before Spotify revealed that the album became the streamer's most-streamed album in a single day.
When Swift said, "Meet me at midnight," the world listened, and in the days since, the album has only continued to break records. It's a lot to take in and unpack, so EW is putting all of the records in one place.
Billboard Hot 100
With Midnights, Swift became the first artist in history to claim all top 10 spots on the Billboard Hot 100 in a single frame. Leading the way for Swift on the Hot 100 is "Anti-Hero" at No. 1, her ninth career leader. The singer also claims 13 of the top 15 spots on the chart with the entire standard version of Midnights, and she now boasts the most top 10s among women in the chart's history with 40, besting Madonna's previous record of 38.
According to Billboard, Midnights earned more than 1.578 million equivalent album units in the U.S. through its first week, with traditional album sales comprising more than 1 million across all available formats (which in this case means digital album downloads, CD, vinyl and cassette variants).
Therefore, it is the biggest week for any album since Adele's 25 notched 3.482 million in its first week of release in 2015. Swift's latest earned over 1.14 million US pure album sales in one week, the first album to achieve this since her own Reputation launched in 2017 with 1.216 million copies sold.
According to Republic Records, the album also notched 3 million sales worldwide, and is the best debut of Swift's career overall.
Streaming
After just four days, Midnights had the biggest streaming week of the year so far, with 357 million on-demand official streams (which combines audio and video), per Billboard. It ended the week with the record for third-largest streaming week ever for an album, by total on-demand official streams, trailing behind Drake's Scorpion (745.92 million) and Certified Lover Boy (743.67 million), respectively. It's also now the largest streaming week ever for an album by a female artist.
Spotify
As previously mentioned, on Oct. 21, Midnights became Spotify's most-streamed album in a single day, and Swift herself broke the record for the most-streamed artist in a single day in Spotify history.
Apple Music
With the release of Midnights, Swift has broken the all-time record for the biggest album ever released globally in Spatial Audio on Apple Music, according to the streaming service.
Additionally, she sets the record for the biggest pop album of all time on Apple Music by first-day streams.
Vinyl
Per Billboard, on Oct. 22, just one day after release, the album had already notched the single-largest sales week for a vinyl album since Luminate began tracking such sales in 1991. The album ended the week with a record-breaking 575,000 units sold. The previous high was Harry Style's Harry's House, which debuted with 182,000 sold earlier this year.
Recommended: Nav Album Air Date, Collaboration, Journey, And Facts To Know
Billboard 200 albums chart
Midnights debuted at No. 1 on the Billboard 200 albums chart (dated Nov. 4), marking Swift's 11th chart-topping album. With this, she now ties Barbra Streisand for the most No. 1 albums among women, and she also becomes the sixth act with more than 10 No. 1 albums on the Billboard 200 since the chart began regularly publishing, joining The Beatles (with 19 No. 1s), Jay-Z (14), Drake, Bruce Springsteen and Streisand (who each have 11).