Who's Gisele Bündchen Dating? Have A Look At Her Past Relationships
Supermodel Gisele Bündchen has been making headlines after rumors of her dating her jiu-jitsu instructor surfaced in tabloids. This comes after her divorce from Tampa Bay Buccaneers quarterback Tom Brady, whom she was married to for 13 years, with whom she shares two children. But before her rise to fame, many of Gisele's ex-boyfriends knew her as their first love.
Throughout her 20-year modeling career, Gisele has dated several famous men, including Leonardo DiCaprio and Josh Hartnett. Despite tabloid rumors, Gisele denies ever dating Hollywood leading man Chris Evans.
In a 2010 interview with Love magazine, Gisele opened up about how motherhood changed her, saying, "With your kid, love happens just there. You just look at them and think, 'Oh my god, I love you more than anything."
So, who were Gisele's boyfriends before marrying Tom Brady? While her dating history includes actors, models, and athletes, we don't know much about her past relationships. As for her current dating status, it's unclear who Gisele is seeing now. Keep reading for updates on her love life.
Have A Look At Her Relationship History
Rumored Relationships
Jeffrey Soffer (2023)
Supermodel Gisele Bündchen was reported to be linked with billionaire developer Jeffrey Soffer in March 2023, according to The Daily Mail. Soffer is the ex-husband of supermodel Elle Macpherson and a friend of Bündchen's ex-husband, Tom Brady. They were also neighbors in Miami in 2020. However, Bündchen denied the reports, stating in her Vanity Fair cover story that she has "zero relationship with him in any way." Soffer is one of seven children of Donald Soffer, who developed the city of Aventura, Florida. He has a net worth of $2.2 billion and is the head of his family's real estate firm, Turnberry Associates.
Joaquim Valente (Duration: 4 months from Nov 2022 To Present)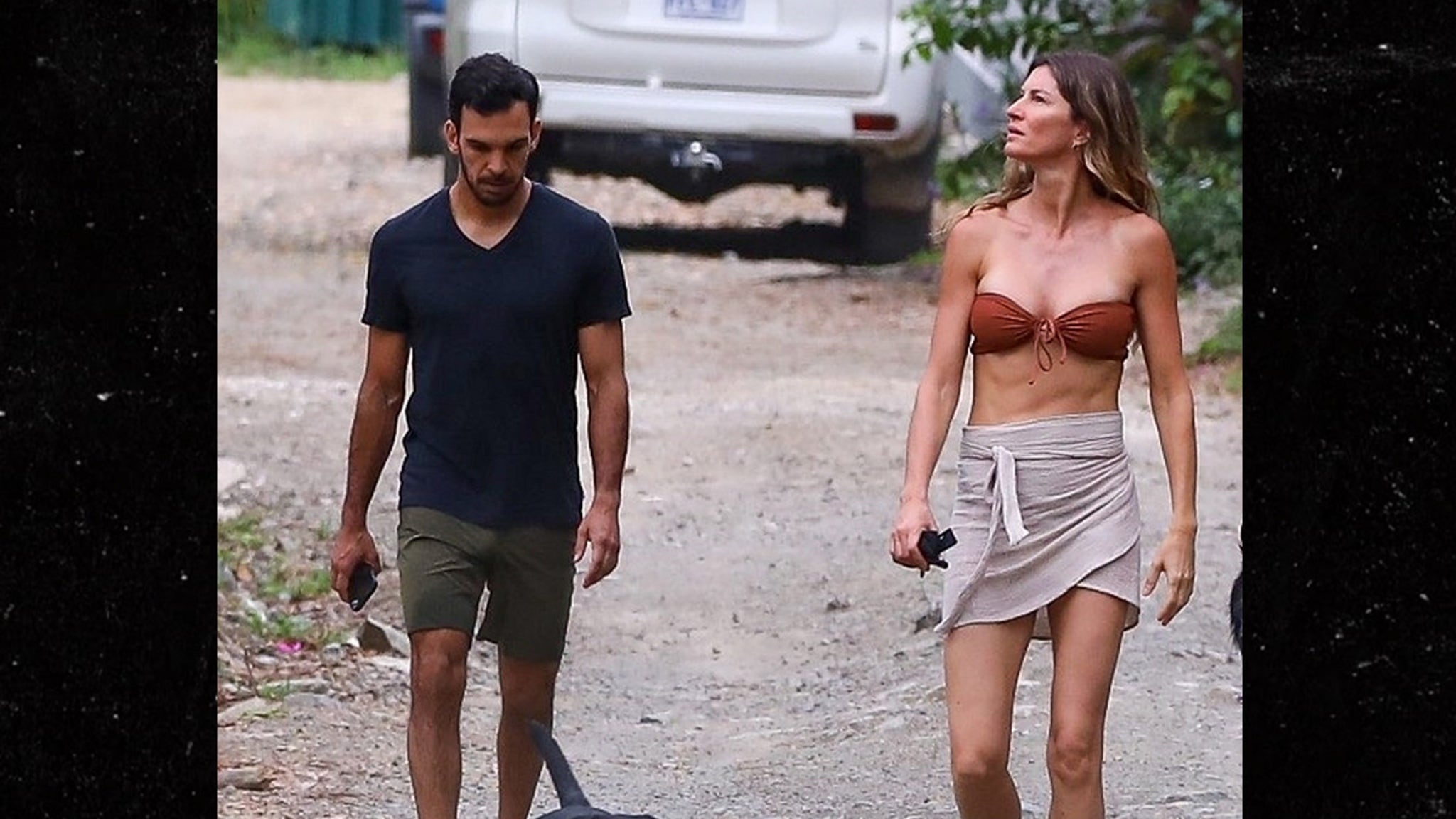 Brazilian supermodel Gisele Bündchen and jiu-jitsu instructor Joaquim Valente were spotted together at a restaurant in Costa Rica with Bündchen's children from her previous marriage with Tom Brady. The two were initially linked in November 2022 after they were photographed at the restaurant. The rumors intensified after they were photographed jogging together in Costa Rica in January 2023 and walking their dogs in March 2023. However, a source said they have a deep personal relationship, and he is a teacher to her and the kids. Bündchen had called the brothers "awesome teachers" in an Instagram post and thanked them for making training so much fun. In March 2023, Bündchen told Vanity Fair that she admires and trusts Valente, but avoided answering if they are dating. A source confirmed that Bündchen is not ready to date yet and wants to spend the summer with her kids in Brazil.
Gisele Bündchen's Past Relationships
Before tying the knot, Gisele Bündchen was rumored to have been romantically linked to several high-profile celebrities, including Leonardo DiCaprio. Here's a look into her previous relationships.
Tom Brady (Duration: 13 years from 2006 to 2022)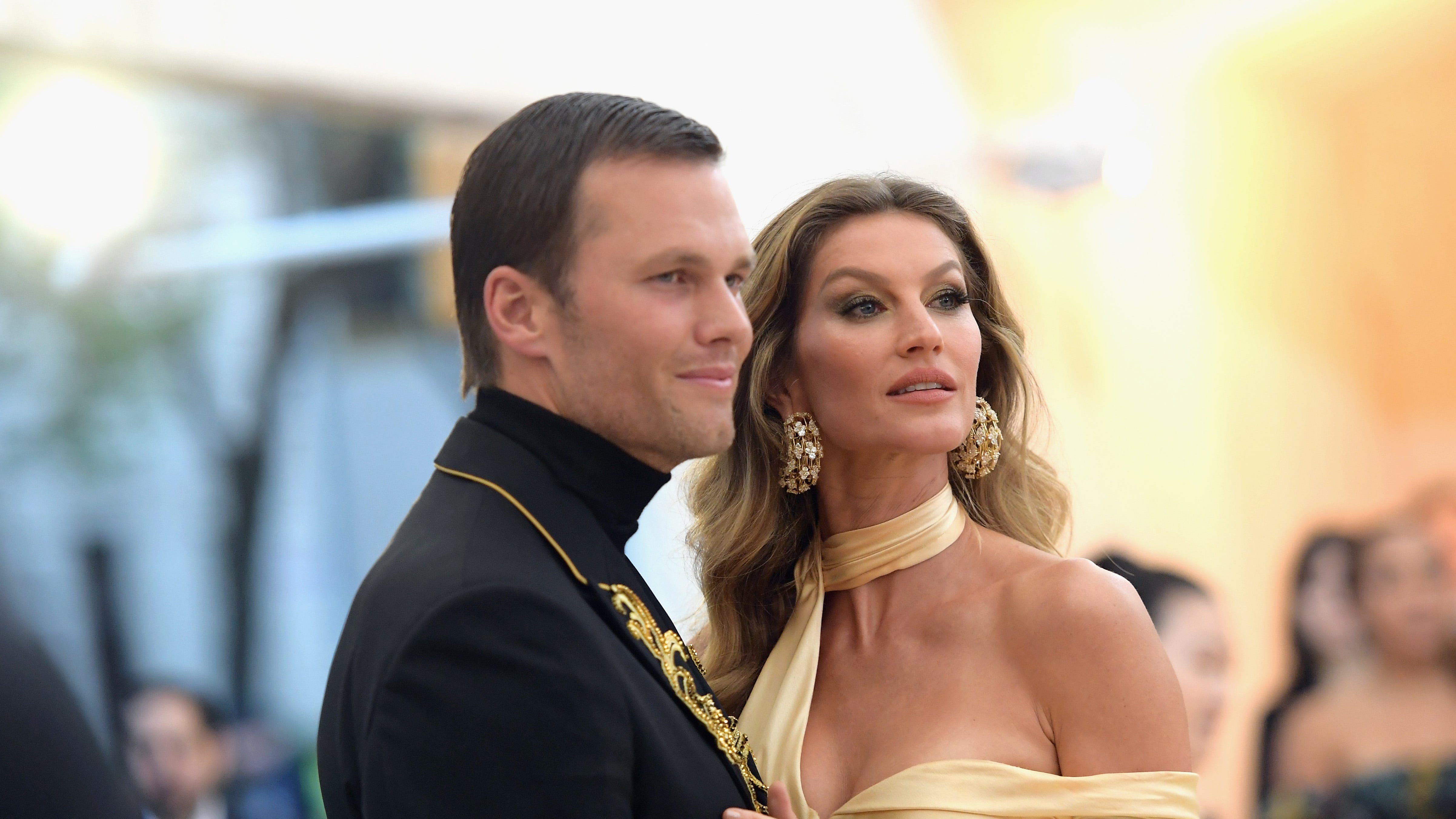 After 13 years of marriage, NFL quarterback Tom Brady and model Gisele Bündchen have announced their divorce. The couple first met on a blind date in 2006 and started dating soon after, but hit a rough patch in 2007 when Tom's ex-girlfriend announced she was pregnant with his son. However, Gisele fell in love with the child and it brought her and Tom closer. They got engaged in 2009 and married a month later, welcoming two children together. News of trouble in their relationship started in September 2022, when reports emerged that the couple was fighting over Tom's decision to not retire from the Tampa Bay Buccaneers. A source claims that Gisele gave Tom an ultimatum to choose between their family or his NFL career, leading to the divorce. Despite this, both Tom and Gisele have released statements saying that they arrived at the decision amicably and will continue to co-parent their children.
Josh Hartnett (Duration: Few Months Around 2006)
Supermodel Gisele Bündchen was spotted getting cozy with actor Josh Hartnett in 2006, just a week after Hartnett's split with Scarlett Johansson. The two were seen kissing outside the Spotted Pig restaurant in New York City, and a source told The New York Post that they were "all over each other." While a representative for Gisele did not comment on the situation, the publication also reported that Hartnett and Johansson may have had an "open relationship" at the time.
Leonardo DiCaprio (Duration: 6 years from 1999 to 2005)
Gisele Bündchen and Leonardo DiCaprio dated for six years from 1999 to 2005. In her 2018 memoir, Lessons: My Path to a Meaningful Life, Gisele revealed how her relationship with DiCaprio changed her life, including her decision to quit smoking, drinking and Frappuccinos. She also talked about how she experienced anxiety and panic attacks during their relationship, and how it led her to seek help and cut out sugar, alcohol and caffeine from her diet. Gisele said that everyone who crosses our path is a teacher and that she honors Leo for what he was. She also said that at one point, she considered jumping off a balcony, which made her realize she had to end her relationship with Leo.
Scott Barnhill (Duration: Few Months Around 1999)
Gisele Bündchen briefly dated model Scott Barnhill in 1999, with Scott confirming the split to E! News at the time. In a recent interview with The New York Daily News, Scott revealed that he ran into Gisele's husband, Tom Brady, a few years before their marriage at Harry Cipriani in New York City, where Brady boasted about his wealth. Scott also claimed that he went on a trip to Costa Rica with Gisele, where she bought property and built a house. A source suggested to The New York Daily News that Scott's campaigns with Gisele at the time they were both models were a key part of her success.
For A Deeper Look Into Her Life
The memoir, "Lessons: My Path to a Meaningful Life", is a book that you should definitely read if you want to know more about the life and career of supermodel Gisele Bündchen. This New York Times bestseller takes readers on a journey from Gisele's childhood in south Brazil with five sisters, to the time when she was discovered by a modeling scout at the tender age of 14 in São Paulo.
The book has been described as "a work of great openness and vulnerability," and it delves into the trials and tribulations that Bündchen faced before becoming a supermodel. The Brazil native, who had aspirations of becoming a professional volleyball player or veterinarian, eventually entered the fashion industry and enjoyed a career spanning 25 years.
Lessons highlights several key moments in Gisele's life, including her appearance in Alexander McQueen's rain-soaked runway show in 1998, and her involvement in more than 400 ad campaigns, 1,200 magazine covers, and 470 fashion shows.
One of the book's key themes is Gisele's love story with her husband, NFL quarterback Tom Brady. Lessons explores the couple's relationship, their marriage, and the challenges they faced as a family. The memoir provides an intimate look into Gisele's life and offers a unique perspective on her journey to becoming one of the world's most successful supermodels.
Also read: Katy Perry's Dating History: From Flings To Relationships
Frequently Asked Questions:
Q: Is Gisele currently in a relationship?
A: According to recent reports, Gisele Bündchen is linked to jiu-jitsu instructor Joaquim Valente. The pair were spotted together at a restaurant in Costa Rica with Gisele's two children from her previous marriage with Tom Brady.
Q: Is Tom Brady in a relationship?
A: Yes, Tom Brady has been in a relationship with Gisele Bündchen since 2007. The couple has been together for over a decade and have raised a close-knit family while also supporting each other in their professional and personal endeavors.
Q: Are Tom Brady and Gisele still together?
A: No, Tom Brady and Gisele Bündchen are no longer together. Both parties filed for divorce in October 2022, and the court officially dissolved their marriage the same day. The couple first met through mutual friends and tied the knot in 2009 before welcoming two children together.