What Happened To Gwyneth Paltrow? Ski Accident Trial Explained
Gwyneth Paltrow's ski accident trial has captured the attention of social media users, with viral moments involving the actress using a $250 notebook to shield her face, offering treats to courtroom staff, and discussing her friendship with Taylor Swift. The trial centers around allegations that Paltrow crashed into retired optometrist Terry Sanderson, causing him serious injuries. Both parties are seeking damages in the case.
The Allegations and Counterclaims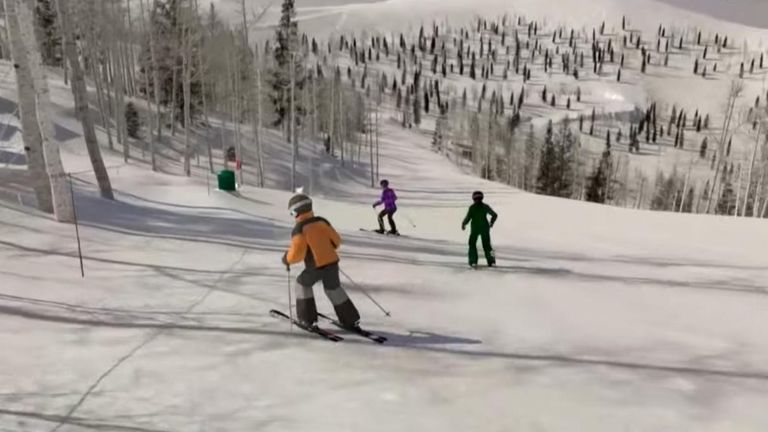 The case began with Sanderson, 76, claiming that Paltrow crashed into him on a ski slope in Park City, Utah, in February 2016, resulting in broken ribs and permanent brain damage. Sanderson is suing for $300,000, down from an initial claim of $3 million. Paltrow, however, has filed a counterclaim, asserting that Sanderson crashed into her and is seeking only $1 in damages and attorney's fees.
Also read: What happened to Ryan Tannehill? How long is Ryan's out?
Viral Moments in the Courtroom
The trial has sparked numerous viral moments on social media. One such moment involved Paltrow's attorney, Stephen Owens, using a dollar bill as a prop during his opening argument to emphasize the minimal damages being sought by the actress. Owens also gained attention for asking the judge if the legal team could bring treats for the bailiffs, a request that was denied.
Another viral moment occurred when Paltrow shielded her face with a $250 Smythson Soho notebook while exiting the courtroom, despite the trial being live-streamed. The trial also featured lighthearted banter between Paltrow and Sanderson's attorney, Kristin VanOrman, with discussions of Paltrow's ski outfit, her height, and her friendship with Taylor Swift.
Key Quotes and Testimonies
During the trial, Paltrow stated that when the incident occurred, her first thought was that it was a case of sexual assault due to the way Sanderson's skis forced her legs apart. A tech investigator, Michael Fletcher, discovered online posts by Sanderson and witness Ramon discussing the crash and Paltrow's involvement, contradicting Ramon's testimony that he did not believe Paltrow was involved at the time.
Also read: What Happened To Barbara Corcoran: Why She Left Shark Tank?
Final Words
The high-profile nature of Gwyneth Paltrow's ski accident trial has generated significant interest on social media, with numerous viral moments emerging from the courtroom. As the case unfolds, both Paltrow and Sanderson are seeking damages for the incident, with the outcome likely to have a lasting impact on both parties.