Virgin River Season 5: Release Date, Cast, Plot And Other Speculations
Fans of the hit Netflix series Virgin River have been eagerly awaiting news on the release date of season 5, and we've got the latest scoop! The show, which has drawn comparisons to classic small-town dramas like Friday Night Lights and Dawson's Creek, has been renewed for both seasons 4 and 5. With the fourth season now available for streaming, many are wondering what to expect from the next installment.
The good news is that filming for season 5 of Virgin River has officially wrapped, as confirmed by the show's official Instagram account. The bad news, however, is that the start of filming was delayed by four months, pushing the expected release date back as well. In a conversation with Glamour, Alexandra Breckenridge (Mel) revealed that the fifth season was initially set to begin shooting in March 2022 but was pushed back to July 2022.
Tentative Release Date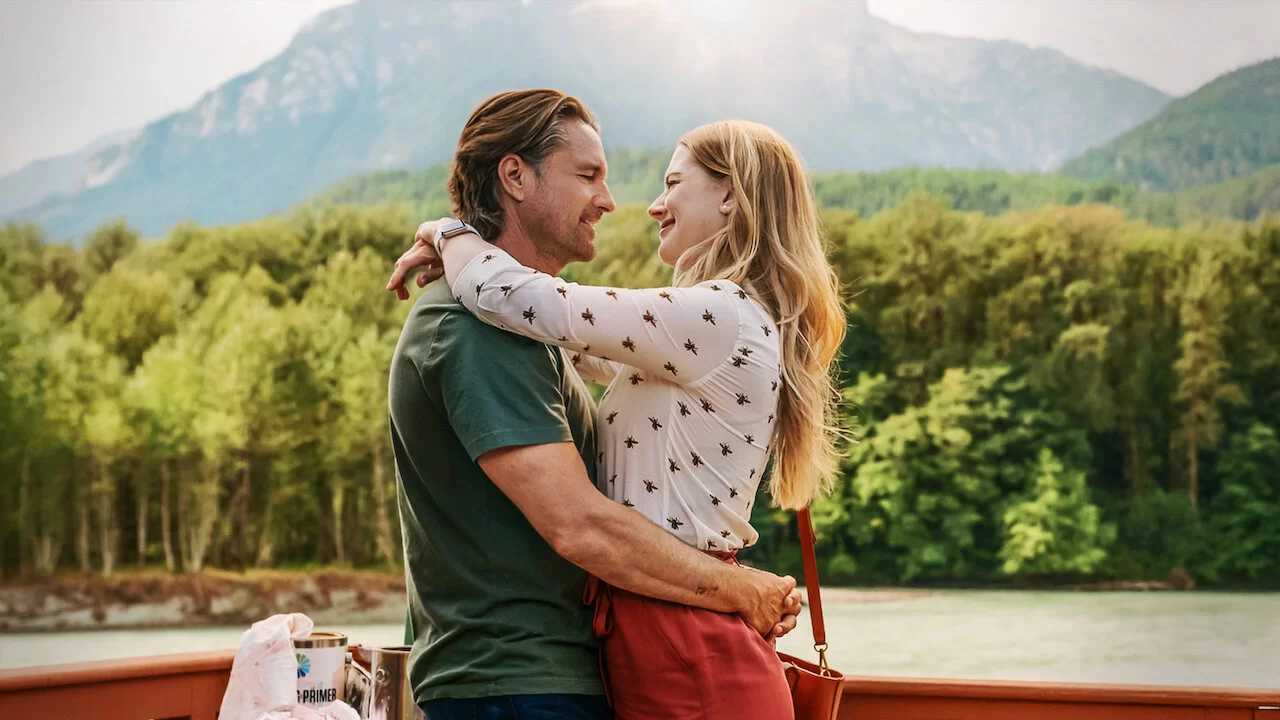 With previous seasons of Virgin River released in July 2021 and 2022, fans can expect Season 5 to follow the same pattern, tentatively premiering in July 2023, a year after the release of season 4. Lead actors Martin Henderson and Alexandra Breckenridge have both hinted at this release date in separate interviews.
Fans can expect season 5 to arrive on Netflix around July 2023, a year after the release of season 4. This prediction is backed by Martin Henderson (Jack), who shared in a Cameo interview that the new season would "probably" be released in July. Season 5 will also feature 12 episodes, just like season 4, which is an increase from the 10 episodes of the first three seasons. According to What's on Netflix, each episode of season 5 cost between $3 and $5 million to produce.
Given the annual release schedule of the previous seasons, it seems that Netflix is aiming to continue this pattern with Virgin River. This strategy indicates that season 5 is indeed likely to be released in July 2023. Furthermore, with 24 books in Robyn Carr's Virgin River series, fans can expect even more seasons in the future.
Also read: The Marvelous Mrs. Maisel Season 5: Release Date, Cast, Plot & Other Latest Updates
New Cast Members Joining the Show
Netflix has announced four new actors joining the Virgin River Season 5 cast: Susan Hogan, Elise Gatien, Kandyse McClure, and Paolo Maiolo. Their specific roles have yet to be disclosed, but IMDb also reports that David Stuart will join the cast as a reporter.
Netflix's head of drama, Jinny Howe, has confirmed that Season 5 will feature more diversity than previous seasons, ensuring that the audience will enjoy a more inclusive experience.
Also read: All American Season 5 Episode 16: Release Date, Trailer, and Fan Reactions
Plot Details and Speculations
In terms of plot, Martin Henderson hinted at some intriguing developments in season 5, including "new beginnings, new storylines." Alexandra Breckenridge also praised the upcoming season, stating that it includes "some of the best episodes we've ever done." Annette O'Toole, who plays Hope, revealed that a significant event in the middle of the season will bring the community together and address a timely issue.
Without giving too much away, season 4 left several storylines open for exploration in season 5, including the revelation of Denny's Huntington's disease, Brie's confrontation with her abusive ex, and the uncertainty surrounding Preacher and Vince's fate. Additionally, the paternity of Charmaine's twins and Mel's baby will likely be a central focus, as well as the potential appearance of Jack's ex-wife, Mandy.
With filming wrapped up in November 2023, fans can anticipate a captivating new season of Virgin River. As we wait for the official release date, viewers can catch up on previous seasons and speculate about the exciting developments in store for Season 5.