Ted Lasso Season 3 Schedule: Check Release Date & Timings For Every Episode Apple TV+
Get ready, Ted Lasso fans, because the beloved comedy series is back with a bang! After a long hiatus, the third season of Ted Lasso has finally arrived, and it promises to be bigger and better than ever before.
Star Brett Goldstein has teased that season three is "big stakes" and "feels like a movie," and according to Apple TV+, "Things seem to be falling apart both on and off the pitch, but Team Lasso is set to give it their best shot anyway." It's sure to be an exciting ride for fans of the show.
However, it's unclear whether season three will be the last for Ted Lasso. The show was originally planned to have a three-season arc, and creator Jason Sudeikis has said, "This is the end of this story that we wanted to tell, that we were hoping to tell, that we loved to tell."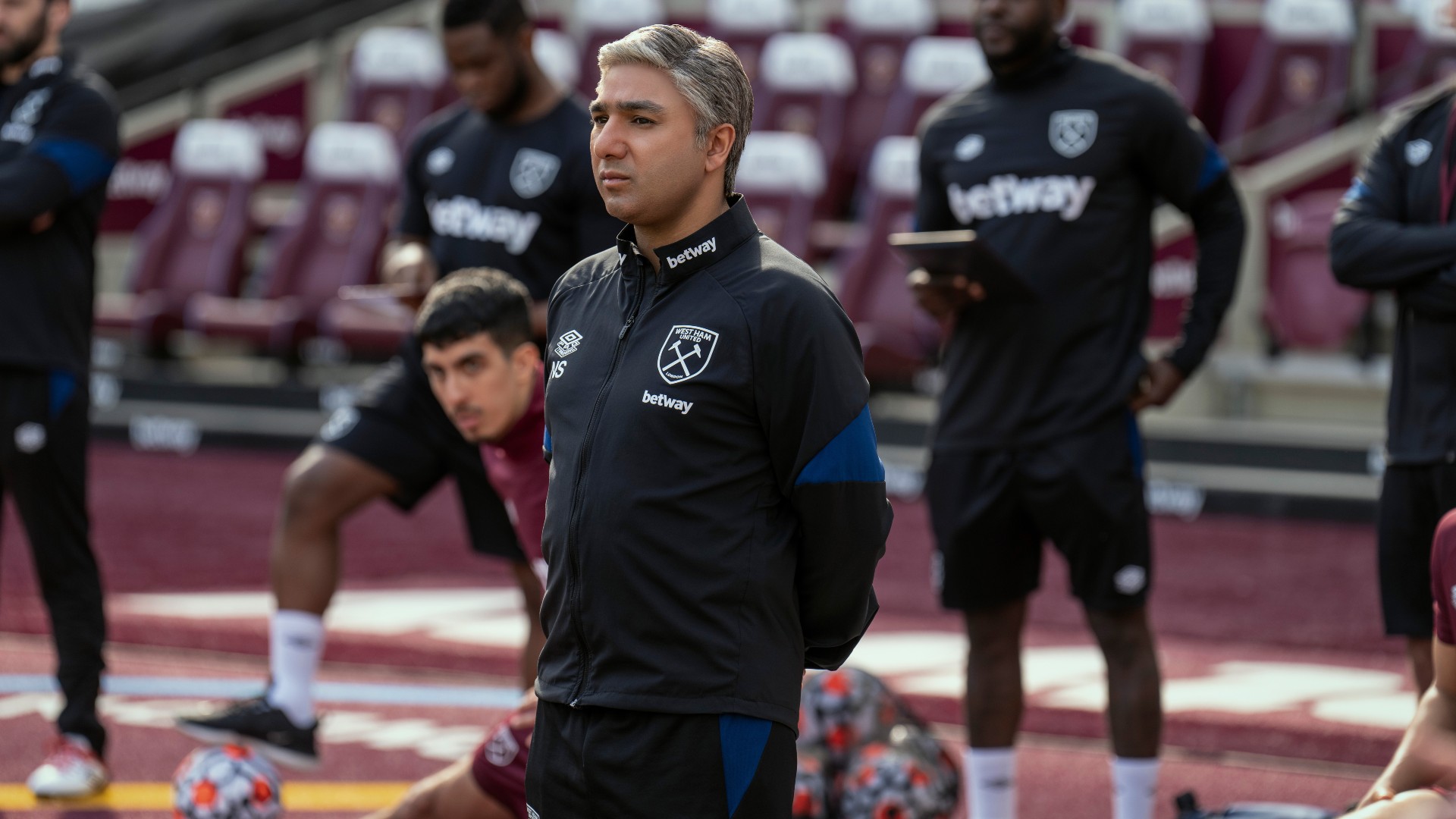 But with the show's immense popularity, there's no telling whether there could be more in store for the lovable coach and his team. Sudeikis has acknowledged the curiosity surrounding the show's future, saying, "Maybe by May 31, once all 12 episodes of the season [have been released], they're like, 'Man, you know what, we get it, we're fine. We don't need anymore, we got it.'"
Fans will have to wait and see what the future holds for Ted Lasso, but for now, they can enjoy the twelve episodes of season three as they drop weekly on Wednesdays on Apple TV+. And if you're wondering what time the episodes will be available, Apple TV+ typically releases shows at midnight eastern time.
So grab your popcorn and get ready to root for Team Lasso as they face their biggest challenges yet in season three of Ted Lasso. It's sure to be a wild ride, and one you won't want to miss!
Also read: Ted Lasso Season 3 Episode 2 Recap: Everything You Need To Know
Check out the schedule for Ted Lasso Season 3:
| | | |
| --- | --- | --- |
| Episode No. | Release Date | Air Time |
| Episode 1 | Wednesday, March 15 | 12 a.m. eastern |
| Episode 2 | Wednesday, March 22 | 12 a.m. eastern |
| Episode 3 | Wednesday, March 29 | 12 a.m. eastern |
| Episode 4 | Wednesday, April 5 | 12 a.m. eastern |
| Episode 5 | Wednesday, April 12 | 12 a.m. eastern |
| Episode 6 | Wednesday, April 19 | 12 a.m. eastern |
| Episode 7 | Wednesday, April 26 | 12 a.m. eastern |
| Episode 8 | Wednesday, May 3 | 12 a.m. eastern |
| Episode 9 | Wednesday, May 10 | 12 a.m. eastern |
| Episode 10 | Wednesday, May 17 | 12 a.m. eastern |
| Episode 11 | Wednesday, May 24 | 12 a.m. eastern |
| Episode 12 | Wednesday, May 31 | 12 a.m. eastern |