Whoopi Goldberg Chooses Dream Cast for Third 'Sister Act' Movie
Whoopi Goldberg has been touted in the movie Sister Act 3, revealing exactly the big star of the moment she plans to add to her already legendary cast. Goldberg spoke about variety on the show Hell of A Week with Charlamagne Tha God with Leonard "Charlamagne Tha God" McKelvie.
Whoopi Goldberg Reveals Her Dream Cast for Sister Act 3
During her interview, she said, "I'm going to have Keke (Palmer) come in. I know you guys want me to come in. I want Lizzo to come in." Mentioned Nicki Minaj. The 66-year-old explains why she's dying to have someone like 3 stars on Sister Act 3, saying, "I really, really need fun, so I want a lot of people who want to have fun."
The first and second installments of the popular franchise are already cult-her classics, starring Goldberg as Deloris, a singer who enters a convent to hide from the mob.
There she meets interesting characters such as Kathy Najimy as Mary Patrick and Maggie Smith as Mother Superior. Her original film was released in 1992 and a sequel titled Sister Act 2: Back in the Habit was released the following year. Sister Act 3 is currently in pre-production. Goldberg told Najimy about The View in early October when she was promoting her Hocus Pocus 2, a sequel to the popular movie.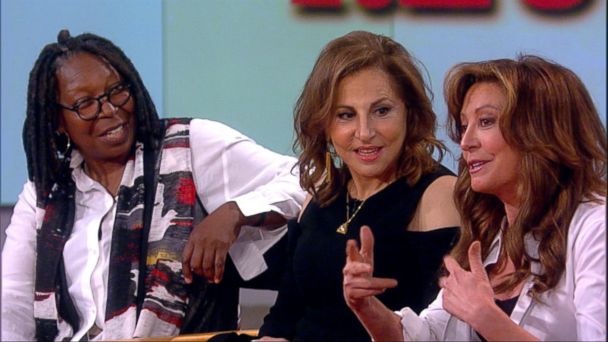 As reported by Entertainment Weekly, Najimy said, "I haven't heard anything officially about [Sister Act 3], but I've heard rumors. But I look forward to seeing them again. They were great and had a lot of fun."
She then asked Goldberg if he had any news about the film. Goldberg told the audience on The View, "It's taken a while, but it's happening. I think they all contributed because we brought back Hocus Pocus." They finally said, 'Better take the nuns back there and see if they have any juices'. "
Recommended: Blue Lock: Release Time, Date And Streaming Confirmed For New Anime
In September, Producer Tyler Perry Revealed That There's "a good script, We're off to a great start."
At its 2020 Investor Day, The Walt Disney Company confirmed "Sister Act 3" was in the works, with Goldberg and Tyler Perry both producing.
"Sister Act" burst on to the scene in 1992 and became one of the most successful comedies of the '90s. Its sequel "Sister Act 2: Back in the Habit" came a year later. Goldberg, a winner of the coveted EGOT status — with Emmy, Grammy, Oscars, and Tony awards — starred in both films.
The Walt Disney Company is the parent company of Disney, ABC News and "Good Morning America."
Recommended: Netflix's 'The Midnight Club' Review: Deeply Moving Horror That Isn't Afraid To Talk About Dying
1992's "Sister Act"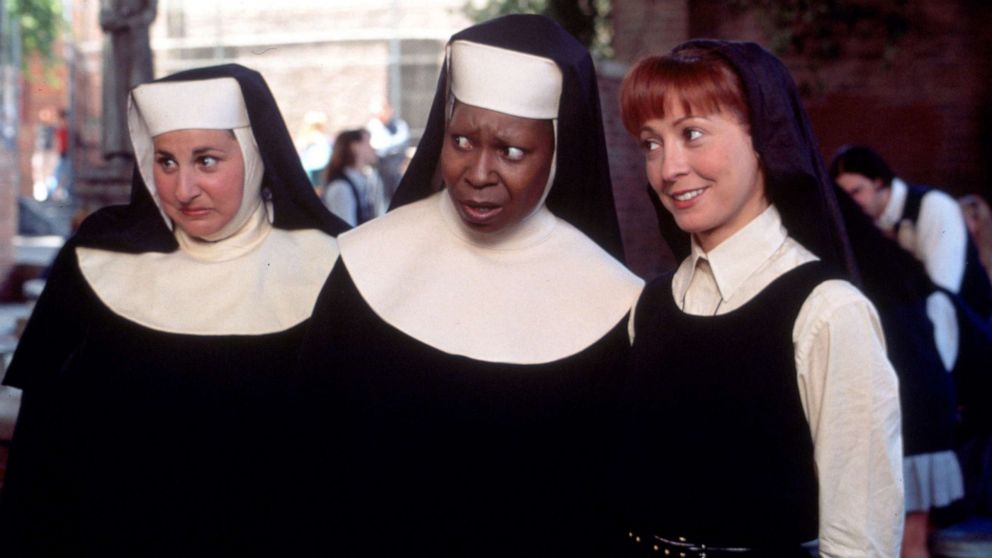 Directed
by
Emile
Ardolino,
the
original
film
follows
Deloris
as
she
tries
to
fit
in
with
the
monastery,
helping
her
fellow
sisters
break
out
of
their
shells
in
the
chorus.
In
the
Bill
Duke-directed
sequel,
Sister
Mary
Clarence
returns.
She
appears
this
time
as
a
music
teacher
who
leads
a
choir
for
Catholic
students
at
a
school
where
she
is
in
trouble.
The
film
also
starred
Maggie
Smith,
Kathy
Najimy,
Wendy
McKenna,
the
late
Mary
Wicks
with
Goldberg,
and
in
the
second
film
Lauryn
Hill
and
others.
"It's
fun
and
feels
good,"
Goldberg
continued.
"And
as
you
know,
no
one
is
mad.
Just
listen
–
bad
songs,
great
songs,
good
songs,
and
nuns.
what
better
than
that
"