Takeoff Dating History Explored As Migos Rapper Dies Aged 28
Takeoff, also known as Kirshnik Khari Ball, was shot on November 1, 2022, at 810 Billiards & Bowling in Houston, Texas.
According to TMZ's report, Ball was playing dice with Quavo when an argument broke out, resulting in the artist's death. Officers arrived at the crime scene around 2.30 am, as per the same reports.
According to Houston Police, Ball was pronounced dead at the scene, and two other people were injured and hospitalized.
Based on the most recent updates on the incident, a video of Quavo on the phone with a 911 operator asking, "What does she need to do?" has gone viral. The woman on the phone introduces herself as a nurse and offers to help Ball.
TMZ also acquired an audio clip where dispatchers can be heard discussing the incident and stating that five shots were fired.
Takeoff's Personal Life And Relationship History Explored
In 2017, Takeoff rose to prominence after reports surfaced that he was dating Katy Perry. Ball first appeared with the singer at a party in 2017.
The rumors further spread after Migos and Perry collaborated on the latter's single Bon Appetit and performed together on Saturday Night Live. However, neither Ball nor Perry confirmed the news, with the rapper declaring that he was officially single on his Instagram page at the time.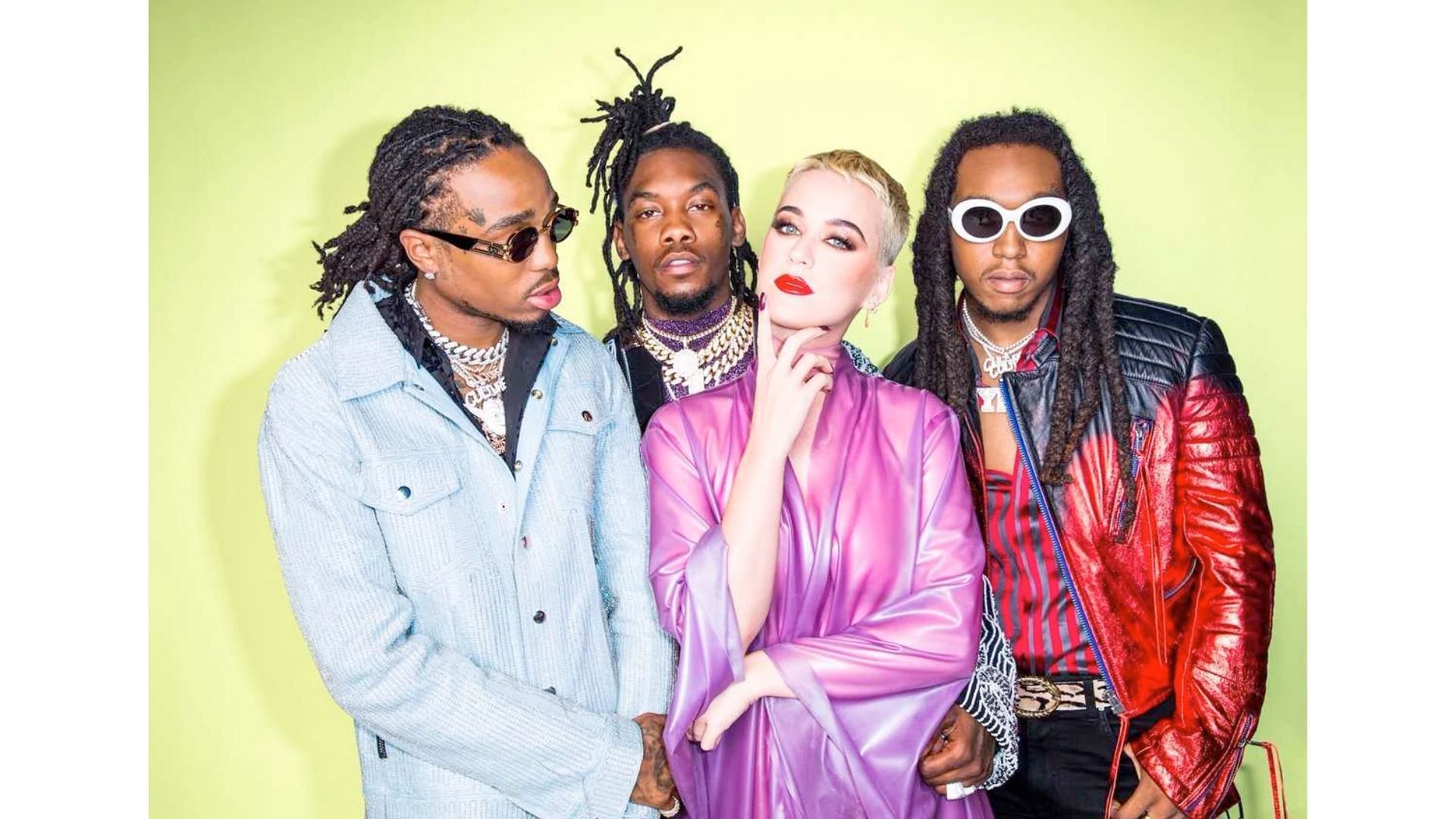 Another rumor in 2018 claimed that Ball was dating rapper Dreamdoll. However, the rumor died away after the parties involved remained silent.
Ball's name was also linked to Rubi Rose, Heather Rose, and Lakeya Darshay. However, there has been no evidence to back up these reports.
Recommended:Looking Back at Takeoff's Transformative Career
OTHER NOTABLE MENTIONS IN TAKEOFF'S RUMORED DATING HISTORY
Takeoff was reported by Sportskeeda to have dated Instagram model Liyah Jade from 2019 to 2021. However, Liyah has deactivated her Instagram account since the two reportedly split.
Takeoff is believed to have been single at the time of his death.
HOW ARE MIGOS RELATED?
Takeoff, Quavo, and Offset are all related: Takeoff is Quavo's nephew, and Offset is a cousin.
In an interview with Fader, Takeoff said that he saw Quavo as more of a brother than an uncle. However, as he technically is his uncle, he had to "clown on him" and "be funny".
"We always have clowned on each other," he said.
TAKEOFF WAS RAISED BY QUAVO'S MOTHER
All three members of Migos were raised together in the same house growing up. Quavo's mother, Edna Marshall was the main mother figure for all of them, and they all call her "mama".
In an interview with Rolling Stone, Offset described her as the "father figure" in their life and said that she "knew how to raise you as a man."
They grew up in Edna's home in the northern Atlanta suburbs of Gwinnett County.
"She had a house full of n****s playing games, shoes off, eating all the food, and it's hard times – but she never complained," Quavo said about his mother.
In 2017, Quavo and Takeoff bought Marshall a house for Christmas. Quavo shared a picture of the large brown-brick abode, with was complete with a big red festive bow stuck to one of the windows, on Instagram at the time.
Takeoff grew up in Lawrenceville, Georgia, and began his career with Migos with Quavo and Offset. The group began rapping in 2008, and their first project was a mixtape called Juug Season, which was released in 2011.
Migos then released another mixtape, No Label, in June 2012. The group gained recognition for their song Versace and released their first album, Yung Rich Nation, in July 2015. They became popular for another song, Bad and Boujee, featuring Lil Uzi Vert.
Migos then released two more albums, Culture and Culture II, which charted at the top of the Billboard 200. Ball followed up with The Last Rocket in November 2018 and Culture III in June 2021.
Recommended:American Rapper Shot Dead At Bowling Alley After Fight Over Dice Game
In the meantime, there was speculation last month that Migos had split up after Quavo's ex-girlfriend Saweetie was allegedly romantically involved with Offset. Subsequently, the same month, Quavo and Takeoff released a collaborative album, Only Built for Infinity Links, putting the rumors to rest.