Megan Thee Stallion's Stunning Body Transformation: Secrets Behind Her New Look
Megan Thee Stallion has been making headlines with her incredible body transformation. The 28-year-old rapper recently shared several photos on Instagram, showcasing her slimmed-down physique and toned tummy.
This new look is a far cry from her appearance at the 2022 Billboard Music Awards, where her outfit accentuated her curves. So, how did the "WAP" singer achieve her amazing body transformation?
View this post on Instagram
Here are the secrets behind Megan's journey to a fitter and healthier lifestyle.
How Meghan Thee Stallion Transformed Her Body?
1. Consistency is KeyMegan attributes her body transformation to staying consistent with her diet plan and workouts. In a side-by-side photo on Instagram, she captioned, "When I first started #hottiebootcamp in JANUARY to now ?? Stay consistent hotties." By sticking to her plan and remaining dedicated, Megan was able to see significant progress in her fitness journey.
2. Weight-Based Workouts
View this post on Instagram
Instead of spending endless hours doing cardio, the rapper opted for weight-bearing workouts with the help of her trainer. These exercises focused on building muscle and boosting her metabolism. Megan often did just 10 minutes of cardio before tackling a lengthy weight-bearing workout, such as kettlebell exercises. She admitted on Instagram, "These kettlebell workouts are hard af, but they get the job done."
Also read: Amanda Batula's Incredible Weight Loss Journey! Here Is All You Need To Know About The Surprising Transformation!
3. Filling Breakfasts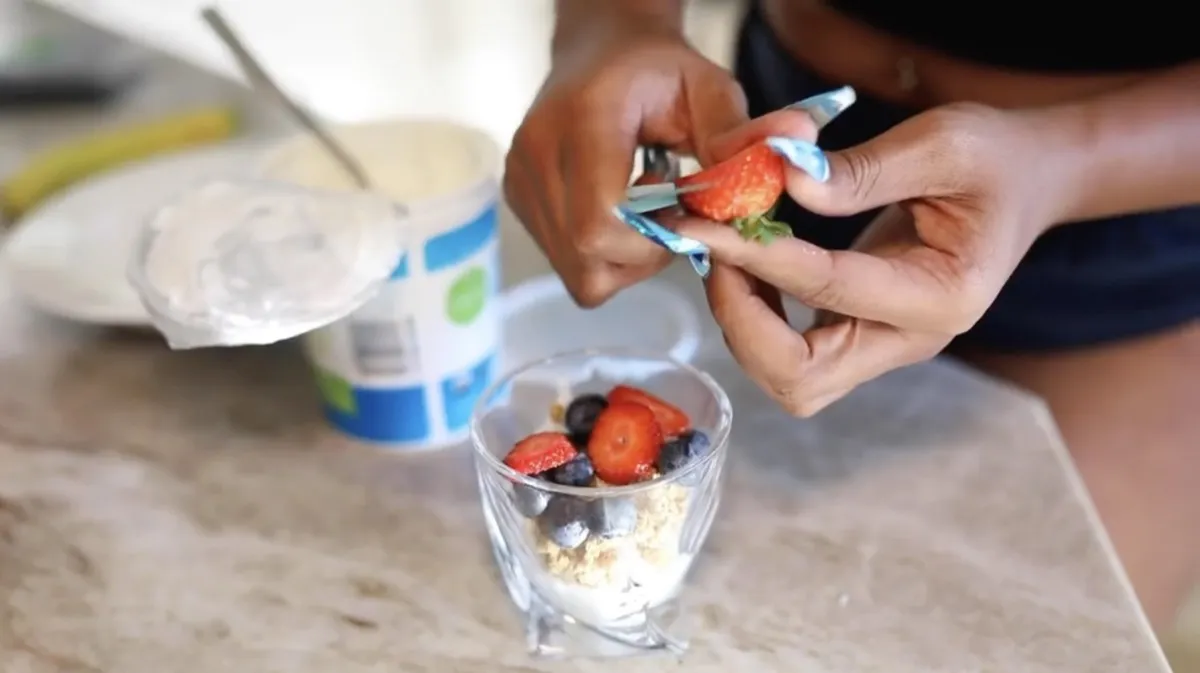 Megan ditched breakfasts full of refined carbs in favor of sweet and filling smoothies. Her go-to recipe was a pre-workout drink combining bananas, berries, leafy greens, and almond milk. By starting her day with a nutrient-dense breakfast, Megan was able to fuel her body for her intense workouts and avoid mid-morning hunger.
4. Junk Food Purge 

To kick off her transformation, Megan removed all the junk food from her house. This included everything from ice cream and chips to cornbread mix. She said, "Today we threw away all the stupid s*** that could have stopped us on our health mission." By eliminating unhealthy temptations, Megan was able to stay focused on her fitness goals.
5. Drinking More Water
One simple change Megan made to her routine was prioritizing her water intake. "One thing that has helped me a lot is drinking a gallon of water a day," she shared with her followers on Instagram. Staying hydrated not only helps with digestion and metabolism but also helps to curb hunger and maintain healthy skin.
Also read: Iggy Azalea Before And After Plastic Surgery: Explore The Incredible Transformation Of The Rapper
6. Enjoying Outdoor Activities
View this post on Instagram
Megan's Instagram posts often feature her enjoying various outdoor activities, such as beach vacations and hikes. By incorporating physical activities into her leisure time, Megan can stay active and maintain her fitness levels while also having fun and enjoying nature.
7. Support and Accountability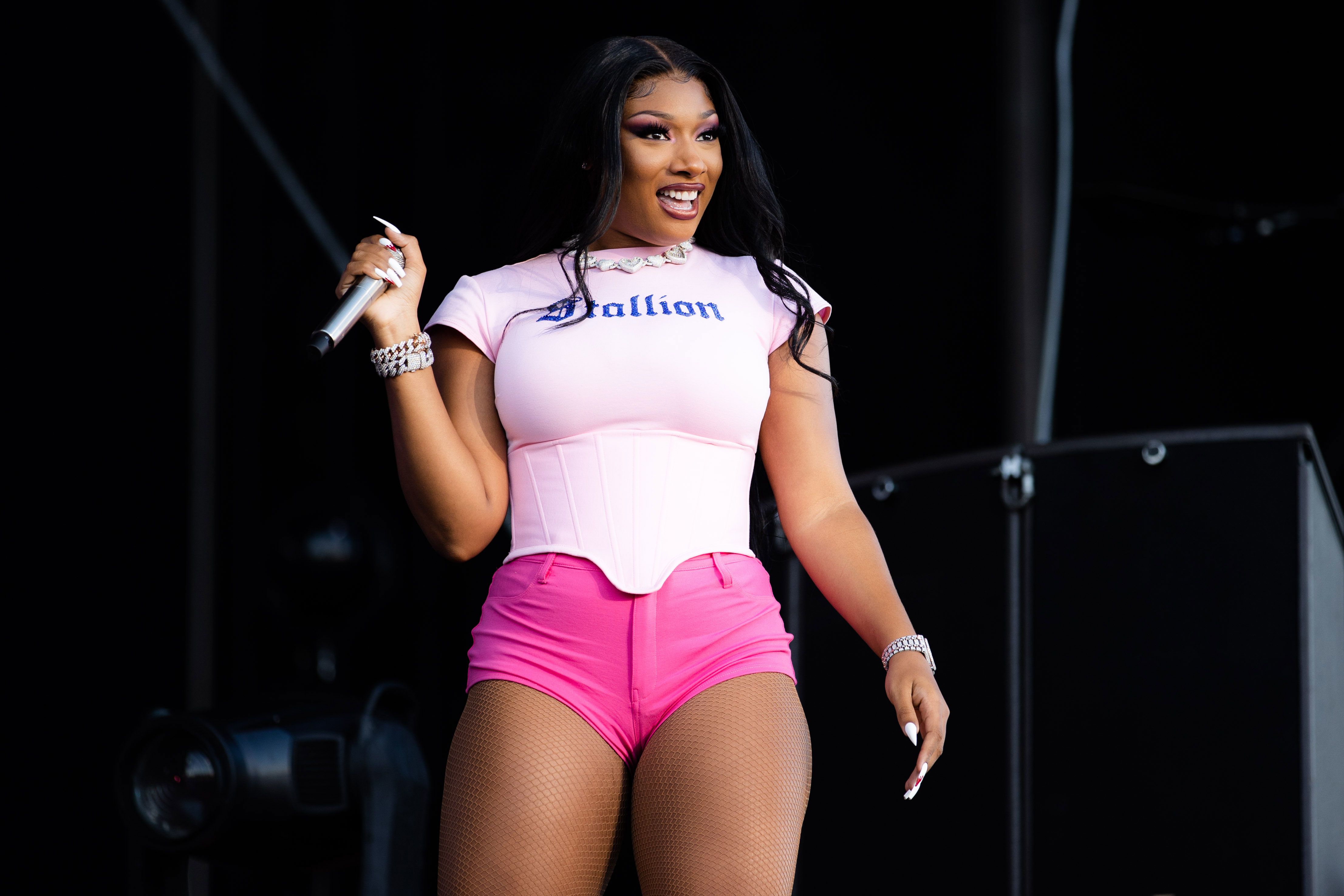 Throughout her fitness journey, Megan has shared her progress and struggles with her fans on social media. By being open about her experiences, she has built a supportive community of fans who also share their fitness journeys, providing motivation and accountability for one another.
8. Balanced Approach
Megan's transformation has not been focused solely on weight loss. Instead, she has prioritized overall health and well-being. By incorporating a balanced approach to her diet and exercise routine, Megan has been able to achieve sustainable results that will last long-term.
Also read: Kylie Jenner Before and After: Has Kylie Jenner undergone any surgery? Find Out the Transformations
9. Celebrating Milestones
View this post on Instagram
Megan's transformation has been marked by several milestones, including her 28th birthday celebration at the upscale seafood restaurant Crustacean in Beverly Hills. By celebrating her achievements, Megan has been able to maintain her motivation and stay committed to her fitness goals.
10. Staying Grounded Amidst Rumors

The rapper's transformation has also been accompanied by rumors surrounding her personal life, including speculation about her relationship with boyfriend Pardison Fontaine. Despite this, Megan has remained focused on her fitness journey and has not let outside factors derail her progress.
Megan Thee Stallion's body transformation is truly inspiring, proving that with dedication, consistency, and a balanced approach, anyone can achieve their fitness goals. As she continues to share her journey with fans, Megan serves as a role model for those looking to make positive changes in their own lives. With her incredible transformation and commitment to a healthier lifestyle, there's no doubt that Megan Thee Stallion will continue to shine in the spotlight.