Legendary Russian Pop Star Condemns The Invasion Of Ukraine, Saying It Is Making Russia A 'Pariah'
A well-known Russian singer has denounced her nation's invasion of Ukraine and claimed that it is making Russia a "pariah."
With an estimated 250 million recordings sold and numerous official honours, Pugacheva is a megastar in Russia and the former Soviet Union.
She has been referred to as "the goddess of Russian pop, Moscow's Tina Turner with a tinge of Edith Piaf," according to The New York Times.
Ukraine War: Russian singer Alla Pugacheva Asks To Be Named 'Foreign Agent' To Support Husband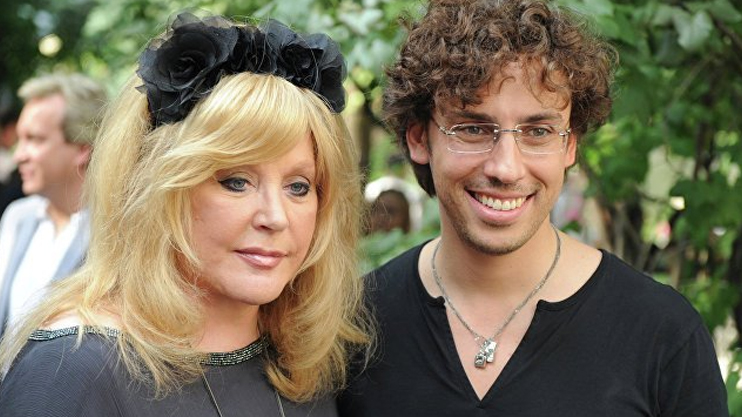 According to Haaretz, she and her comic husband Maxim Galkin escaped to Israel shortly after Russian President Vladimir Putin's army invaded Ukraine on February 24.
From there, Galkin stated that the Russian government was fabricating information on war crimes committed in Ukraine, denouncing the purported atrocities in Bucha and the devastation of Mariupol, according to a report in Haaretz.
According to the independent Russian news site Meduza, Galkin was declared a foreign agent on Friday.
"I am in solidarity with my husband, an honest, good, and true person," Pugacheva wrote on Sunday.
Death Of Our Boys For Illusory Goals, Pugacheva Said
In an Instagram post, Alla Pugacheva asked the Russian Ministry of Justice to designate her as a foreign agent "in solidarity" with her husband, who has publicly voiced his opposition to the war.
She mentioned Galkin's desire to put an end to "our youth dying for false ideals that make Russia a pariah country and burden the lives of our population."
Pugacheva has already made statements. According to Ukrainian daily Pravda, she supported Russian singer Andrei Makarevich in 2014 when he signed a petition denouncing Russia's invasion of Crimea and actions in the Donbas region of Ukraine.
Pugacheva promised to "put things in order" upon her return to Russia from Israel in August, according to state-run news agency RIA Novosti.
Putin Loses A Culture Battle As Russian Icon Alla Pugacheva Condemns Ukraine War
According to the outlet, she was in Moscow as of Saturday, citing a social media post that featured an image of her.
The "foreign agent" statute in Russia was presented in 2012. Its stated purpose was to force individuals and groups to disclose any outside help they get, but it has really been utilised to crack down on Kremlin dissenters.
Maxim Galkin, her husband, joined journalists, human rights advocates, and Kremlin critics in last week's labelling of him as a "foreign agent" for opposing the war.
Where Is Alla Pugacheva From?
Pugacheva, who is now 73, has been creating hits since the mid-1970s. She was given the title of "People's Artist of the USSR" in 1991, which is the greatest accolade a musician can receive. Pugacheva received the 3rd Degree Order of Merit for the Fatherland from Dmitry Medvedev, who was president of Russia at the time and is now a belligerent warmonger well-known for his tirades pushing for escalation in the conflict against Ukraine, on her 60th birthday in 2009.
Pugacheva has consistently been in the news. Her sixth marriage to Galkin, who was 35 at the time and over three decades younger than her, in 2011 as well as the birth of the couple's twins via surrogate in 2013 generated a media frenzy.
What Is The Controversy All About
Among the comedian Galkin's well-known impersonations are those of Vladimir Putin and his ally, Belarusian
Pugacheva wrote to her 3.4 million Instagram followers while addressing the Russian justice ministry, "I am begging you to include me on the foreign agents list of my dear country.
"Because I stand in solidarity with my husband, an upright and moral individual, a sincere and uncorruptible Russian patriot, who solely desires prosperity, peace, and freedom of expression in his motherland," she continued.
"The end of the deaths of our lads for false ideals that make our country a pariah and weigh heavily on the lives of its residents," she said her husband wished for.
The justice ministry placed Maxim Galkin, a musician and TV host who has criticised Russia for sending soldiers into Ukraine, on the list of foreign agents on Saturday. Galkin is accused of engaging in political activity on favour of Ukraine and receiving funding from that country.
She referred to Galkin as a "genuine and incorruptible patriot" who wants to put an end to "our guys dying for phantom purposes."
Russian legislation allows for the designation of entities and people that are thought to be engaged in political action and who receive funds from abroad as foreign agents.
The phrase connotes more government inspection and has a strong unfavourable connotation. Pugacheva, 73, is renowned for her vibrant presentations and emotive singing. She rose to fame in the 1970s and is still very well-liked across the former Soviet Union.