'A Thousand and One' Review: An Intimate Glimpse of a Changing New York
A.V. Rockwell's feature directing debut, 'A Thousand and One,' introduces us to the magnetic Inez De La Paz, played by the mesmerizing Teyana Taylor. The film tells a New York story of love, survival, motherhood, and gentrification, spanning from 1994 to 2005, capturing the essence of a city in constant flux. As Inez raises her son Terry amidst the shifting landscape, we are immersed in a world that feels both familiar and foreign.
'A Thousand and One' is a small movie in the best sense of the word: it's intimate, humanly scaled, and focused on ordinary people with ordinary struggles. While there may not be any big-name stars, the film boasts a cast with undeniable character, personality, and history. Rockwell's vision of New York is a city of crowded streets and aging buildings, their beauty and history evident in every nook and cranny.
Born and raised in Queens, Rockwell has a deep understanding of the city she loves. Her keen documentarian's eye captures the vibrancy and beauty of New York City, despite its grime and disorder. The film's visuals showcase her talent for turning faces into stories and moods into images, with expressionistic bursts of color and a breathtaking score by Gary Gunn.
The story unfolds as Inez is released from Rikers Island and reunites with her six-year-old son, Terry, who has been living in foster care. Determined to create a better life for them both, Inez takes matters into her own hands, securing fake documents for Terry and settling into an apartment in Harlem. As the years pass, we see Inez and Terry adapt and grow, navigating the challenges of a changing city and society.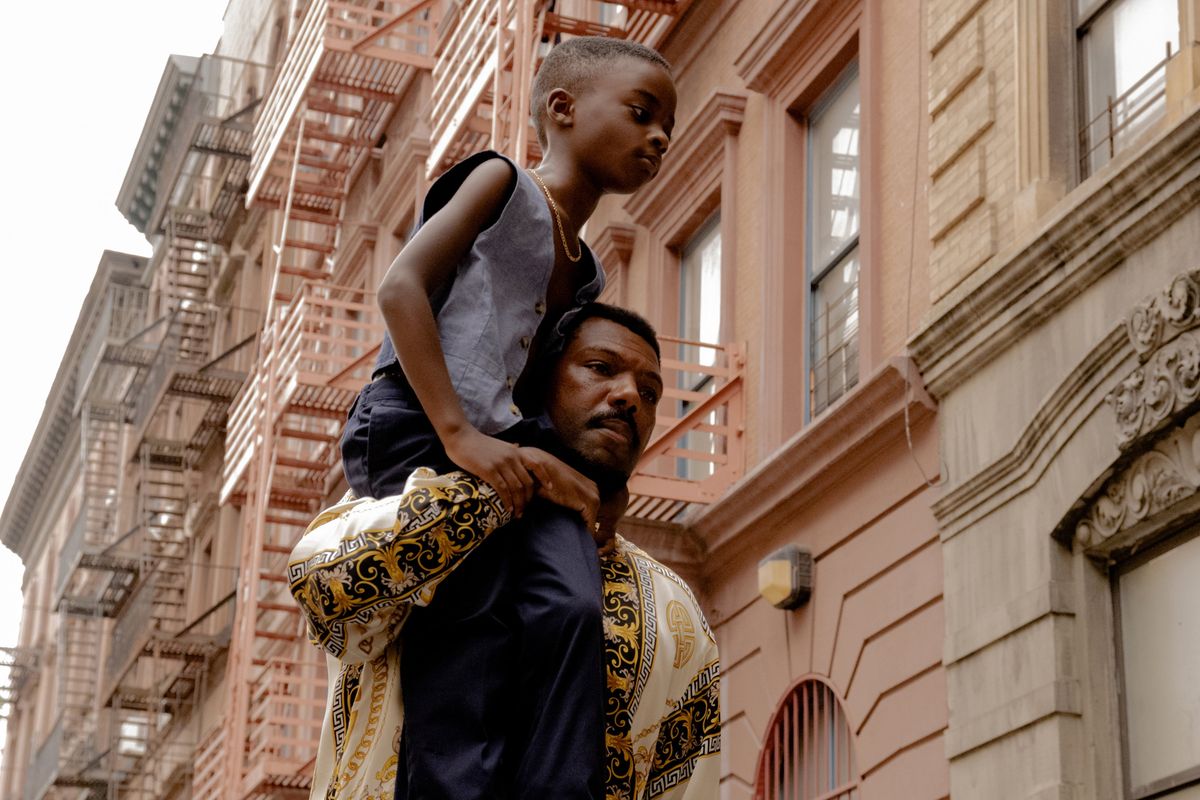 Throughout the film, Rockwell skillfully plays with genre, color, light, and texture, reflecting the transformations happening outside Inez and Terry's apartment. The city's panoramas and iconic landmarks, such as the Apollo Theater, serve as visual anchors, connecting the story to a broader historical context. However, as gentrification looms, the film raises important questions about the impact of capitalism on communities and the people who call them home.
'A Thousand and One' is a poignant, heartfelt ode to New York City that refuses to settle for nostalgia or anger. Instead, it tells a deeply human story of love, survival, and perseverance in the face of adversity and change. For those who appreciate an authentic, engaging, and narratively rich exploration of the city and its people, this film is a must-watch.
Experience the unbreakable bond between mother and son.#AThousandAndOne is only in theaters March 31. pic.twitter.com/A7U0Apyk4N

— A Thousand and One (@AThousandOne) March 25, 2023
Rockwell's debut is a testament to her ability to craft a story that is both intimate and universal. With a cast of characters that are as dynamic as the city they inhabit, 'A Thousand and One' is a love letter to New York and a compelling examination of the impact of gentrification on its residents. The film's powerful performances, striking visuals, and captivating story make it an essential viewing experience for anyone interested in the complexities of urban life.
So, should the general public watch 'A Thousand and One'? Absolutely. This film offers a unique, engaging, and thought-provoking exploration of New York City and its people. It masterfully balances the personal and the political, providing an intimate look at the lives of ordinary individuals as they navigate the challenges and changes of a rapidly evolving city. With its rich narrative, powerful performances, and stunning visuals, 'A Thousand and One' is a cinematic experience that will resonate with audiences far beyond the city limits.